Russia ready to contribute to UN observer mission in Syria – Lavrov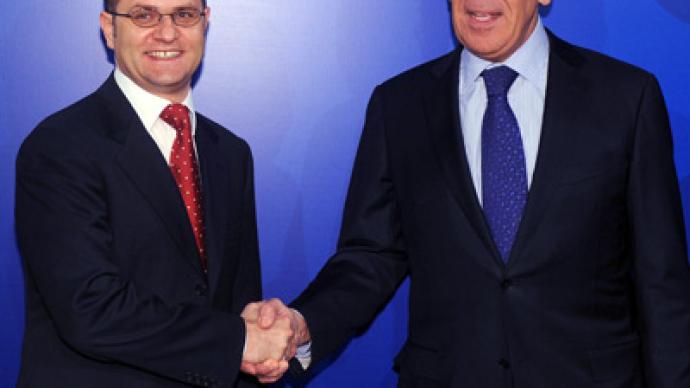 In the event that the UN observer mission in Syria is granted an extension, Russia will be willing to contribute up to 30 observers, said Foreign Minister Sergey Lavrov.
As fighting intensifies around the Syrian capital of Damascus, Russia has shown its willingness to participate in the UN observer mission, provided it is granted an extension to perform its duties."I hope that the UN Security Council will be able to prolong this mission (upon the expiry of the current mandate of the observer mission) in the future, particularly to decide on the restoration of its numerical strength and possibly a larger staff," Lavrov said following negotiations in Moscow with his Serbian Foreign Minister Vuk Jeremic. "In this case we will be ready to dispatch 30 [Russian] military observers to this mission," the minister revealed.Lavrov's comments may go a long way towards reducing Russia and the West's differences of opinion over how to address the violence that has besieged the Arab country since March 2011. On the question of creating humanitarian corridors and security zones, Lavrov said that was contingent upon outside forces halting support to the Syrian opposition."What humanitarian actions can we speak about as long as such support is being given," Lavrov asked during a news conference in Moscow. "We have not received such notifications, either directly or via the UN General Assembly Secretariat."Lavrov was responding to reports that the League of Arab States (LAS) has requested an urgent meeting of the UN General Assembly to raise the question of humanitarian corridors and security zones in Syria.Jeremic, who had just been elected to chair the upcoming session of the UN  General Assembly, alluded to a page in Serbian history when asked his opinion about the creation of security zones in Syria."We know from personal experience that such steps are sometimes not useful, he said."