Moscow declines 'Friends of Syria' invitation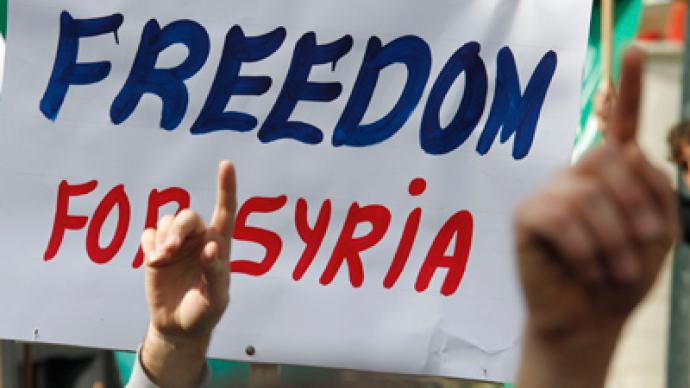 Russia will not send its representatives to a meeting of the so-called Friends of Syria Group, saying the goal of the event is unclear.
Moscow is invited to the conference of the group, which includes the US, EU and some Arab countries and is due to be held in Tunisia on February 24. Russia has however decided not to attend the event, which "leaves more questions than clear answers," Foreign Ministry spokesman Aleksandr Lukashevich said on Tuesday. The Russian side was not officially informed of the agenda or guests of the powwow. As far as it is known, individual opposition groups were invited to Tunisia, while representatives of the Syrian government were not, the spokesman said. It is doubtful that in this format, the Friday meeting can help launch "a nationwide Syrian dialogue" on the settlement of the crisis in the country, Lukashevich noted. Moscow also gets the impression that the conference is about setting up an international coalition similar to the Libya Contact Group, which would support one side in the internal conflict, the diplomat observed.Lukashevich stressed that in Russia's view, the international community should act as friends of the entire Syrian nation but not just one part of it.
You can share this story on social media: