Senior Russian diplomat blasts use of child soldiers by Syrian rebels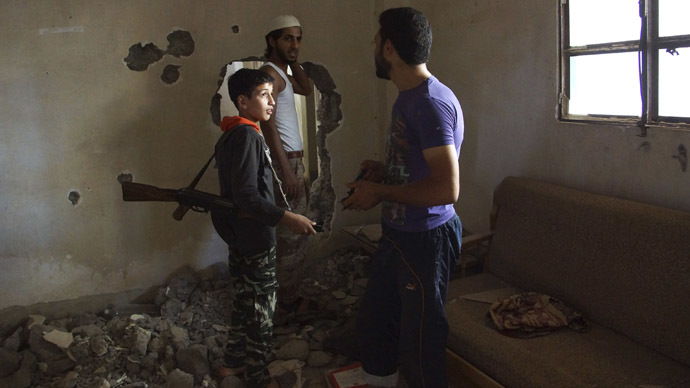 The world must react to the fact that the Syrian anti-government rebels reportedly use children in combat, said Russian Foreign Ministry's plenipotentiary for Human Rights.
"We hope that these facts will not be left without proper reaction on the part of the international community, including the UN General Secretary's Special Representative for Children and Armed Conflict," Konstantin Dolgov noted in a statement published on the Foreign Ministry's website.
Special representative Leila Zerrougui has just completed her visit to war-torn Syria and said on Monday that she was "overwhelmed" by the suffering of children there. Among other crimes, she mentioned that some groups were arming teenagers and using them in fighting.
The military conflict between the military loyal to President Bashar Assad and the assembled force of armed opposition, including militant Islamists and Al-Qaeda has continued since 2011, with an estimated death toll exceeding 100,000 people.
Russia promotes political dialogue on condition of ceasefire and criticizes the Western countries for their support of the opposition fighters. The United States has granted political support to the rebels since the start of the conflict, followed by direct military aid that, however, excluded weapons.
This week, however, the House and Senate Intelligence Committees have approved the CIA program to send weapons to Syrian rebels, allowing the Obama administration to continue the pre-planned but stalled program.
Also this week, one of the members of Assad's government visited Moscow and told reporters that Russia would continue supplying weapons to the Syrian army, including the modern S-300 anti-aircraft systems that could become a serious deterrent if foreign nations try to impose a blockade of Syrian airspace.
You can share this story on social media: