Abortions, surrogacy lead to human extinction – senior MP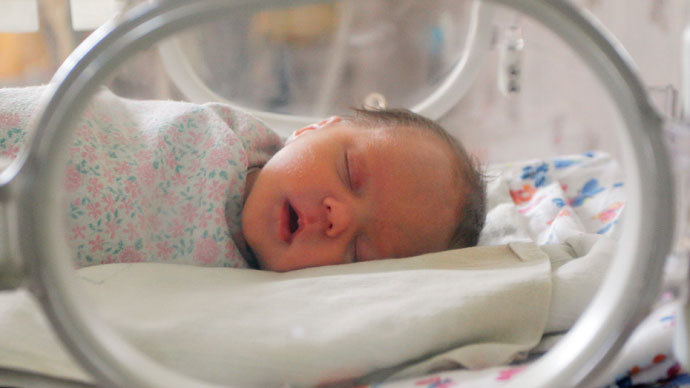 The head of the State Duma committee for family and children says the community must urgently stop tolerating abortions and surrogacy as they threaten to wipe out the population in Russia, and the world as a whole.
Speaking a history forum dedicated to the 400th anniversary of the Russian royal house of Romanov, MP Elena Mizulina (Fair Russia) said that her address to the society was a forced measure as the previous attempts to form negative attitude through legislative activities yielded very little result, if any.
"The problems of abortion prevention and the shift in public opinion towards abortion are currently very urgent. Although the number of abortions in Russia is falling, it still exceeds 5 million every year," Mizulina told the forum participants adding that the number of medical (pharmaceutically-induced) abortions was actually growing and this was especially frightening.
The parliamentary blasted the surrogacy saying that even though this practice was new it was already shaking the whole society.
"We still can stop the consequences of this practice from happening. It can and must be used only in exceptional cases," Mizulina explained.
"Humanity will probably understand one day that as we ban the nuclear weapons to prevent the death of Mother Earth, so should we ban the technology destroying the natural environment and natural childbirth, the natural way of human reproduction," the MP said. She added that the Russian people as a whole are against surrogacy, as they are in favor of "Orthodox Christian spiritual values and the family as the keeper of these values."
State Duma Speaker Sergey Naryshkin told reporters that he does not support Mizulina's initiative, but did not go into details.

A day after the speech at the forum Mizulina herself played down the initiative, telling the ITAR-TASS news agency that she was not preparing any official legal move but only wanted to start a discussion on the problem.
Earlier this year in a special address to the State Duma, Mizulina proposed a tightening of the law on abortions. She explained that although Russia has certain regulations on the termination of pregnancies, they contained almost no recriminations for violations, with the exception of performing abortions without medical training. To prevent the abuse the parliamentary wanted to introduce fines for medical personnel who break the law.
In addition, Mizulina suggested making 'morning after' pills a prescription drug in Russia.
The speech caused wide public resonance, but no official motions have been made so far.
You can share this story on social media: