Former Moscow mayor summoned over fraud case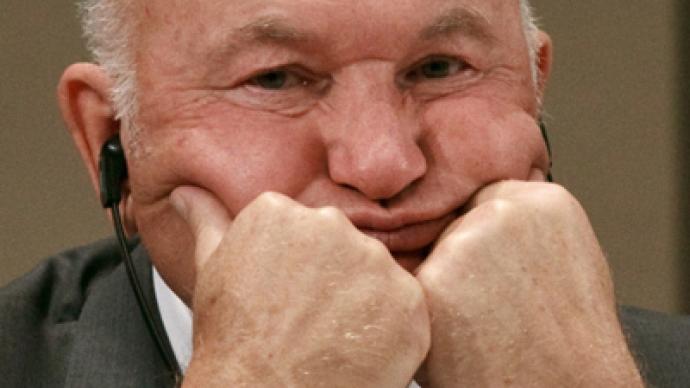 Russian police want former Moscow Mayor Yury Luzhkov for questioning over the $425 million fraud in the Bank of Moscow that is currently under investigation.
The Russian Interior Ministry's Investigation Department on Monday confirmed that former Moscow Mayor Yury Luzhkov had been summoned for questioning as a witness in the case of the theft of funds from the Bank of Moscow. However, the ministry did not specify the date on which the questioning is scheduled. Russian news agency RIA Novosti quoted its own source in the ministry as saying that the questioning would take place on October 28.Luzhkov himself told the Interfax news agency that he had received the summons and added that he would visit the investigators immediately upon returning to Russia. This suggests that the ex-mayor is currently abroad, however he did not specify his location.The former mayor also told Interfax that the police interest to his person could be politically motivated. "I have very solid grounds to suggest that the summons has political background and that it is connected with my interview with Radio Liberty," Luzhkov said.The criminal case against the former president of the Bank of Moscow, Andrey Borodin, and his deputy Dmitry Akulinin was begun in late 2010. The two executives are suspected of defrauding the Moscow City budget of 12.76 billion rubles (about US$425 million) and face charges of abuse of power that carry a punishment of up to four years in prison. At the same time, recent news suggests that the charges could be changed to fraud, which is punishable by up to 10 years behind bars.Both bankers are currently at large and on the international wanted list. Borodin's defense team says he is currently in London undergoing medical treatment.Yury Luzhkov ruled Moscow for 18 years before being sacked by President Medvedev in September 2010 due to a "loss of trust". After this, Luzhkov moved his daughters to the UK and his wife Elena Baturina, once Russia's richest woman, was reported to have bought a mansion in London. The Luzhkovs also sought a residency permit in Latvia, where they own real estate. But Luzhkov is not spending all his time abroad – he makes visits to Russia and even read a lecture on philosophy and history in Moscow.