Russia considers reciprocal START amendments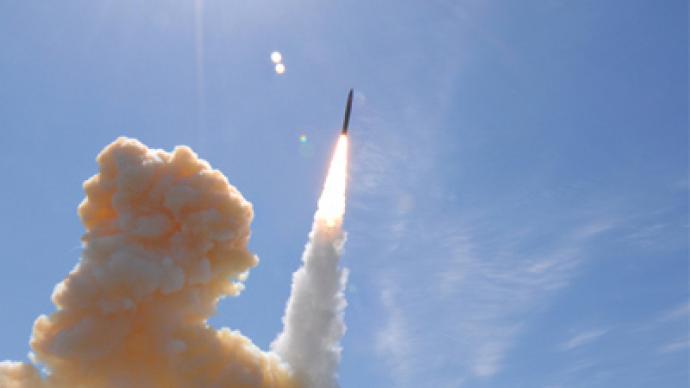 The Russian State Duma plans to tie the ratification of the START treaty with the US plans to develop the global anti-missile defense and allow Russia to quit the agreement in case such defense starts being developed.
The lower house of the Russian Parliament, the State Duma, has scheduled the second hearing on the bill on ratification of the START treaty for January 14, with the third and final hearing to be held on January 25.Initially, the treaty was sharply criticized by Communist MPs, who said that the treaty infringes upon Russia's national interests and is little more that a trick by political scientists. The Communists insisted that the Duma should not ratify the treaty at all, but they represent a parliamentary minority. The United Russia party, which holds most of the seats in the parliament, voiced support for the treaty, but suggested significant amendments. United Russia house leader and State Duma Chairman Boris Gryzlov has said that the lower house would approve the bill in all three readings, as it had already been ratified by the US Congress, which had adopted an additional resolution with some reservations. Gryzlov said that two draft declarations by the Duma have been prepared for the third reading of the bill. One of them is international in nature and will be sent to the US Congress, and the second statement is about the need to "improve our defense."The move was prompted by the fact that the US Congress made two amendments to the treaty before ratifying it on December 22. The US side noted that the treaty should not obstruct the development of the US anti-missile system and the modernization of the US nuclear arsenal. The chairman of the Russian Parliamentary Committee for International Relations Konstantin Kosachev has said that the Russian amendments to the document are not actually changes, but rather an interpretation of the treaty, just like the US ones. Internet newspaper Gazeta.ru quoted deputy head of the State Duma Defense Committee as saying that the Russian statement would include the option of the Russian Federation quitting the agreement in case the United States continues to develop its global missile defense system. MP's called this a mirror image of the amendments made by the US Congress. The new treaty of strategic arms reduction, called START-3 or the New START, was signed by Russian President Dmitry Medvedev and US President Barack Obama in April last year. The treaty includes deep cuts to the number of deployed nuclear weapons and delivery vehicles, as well as new processes of monitoring and control.
You can share this story on social media: