St. Petersburg remembers its first mayor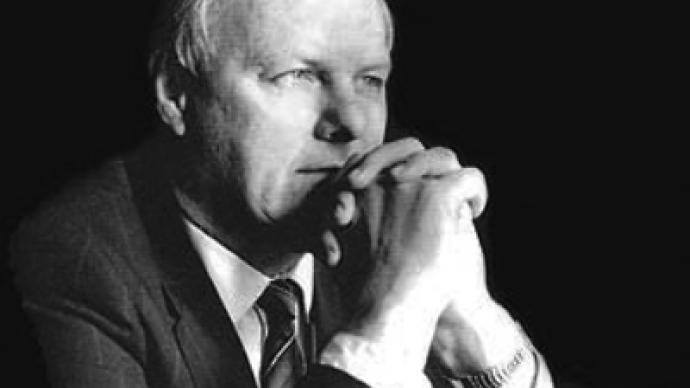 On 10th anniversary of his death, St. Petersburg remembered its first mayor Anatoly Sobchak, a lawyer who used to teach and later work with Russian President Dmitry Medvedev and Prime Minister Vladimir Putin.
A scholarship named after late mayor was awarded to the best students of St. Petersburg State University Law School, where Sobchak first studied and earned his J.D., and then started his law practice as a professor. Among his former students are Medvedev and Putin.
Sharing his memories of Sobchak, Putin said he considers the time when he worked in the mayor's office with Sobchak his "major university."
"My major life university is the time when I worked under Anatoly Aleksandrovich. It's then when my core principals in attitude to the office and people were finally formed," Putin said in an interview for a documentary movie about Anatoly Sobchak that has was made to commemorate the 10th anniversary.
Among the notable characteristics of his former professor and later boss, Medvedev named his great feeling of freedom.
"Perhaps Sobchak was the most liberal person I ever knew," Medvedev said in the documentary.
A square on Vasilyevsky Island in St. Petersburg was named after Sobchak, who returned the city to its historical name nearly two decades ago. In 2006 a monument of him was opened in the city. On February 20 the square, the monument and also the entrance to the Law School were all covered with flowers from former colleagues and students and common people who got to know Anatoly Sobchak.
You can share this story on social media: