"Russian Paris Hilton" interviews Dmitry Medvedev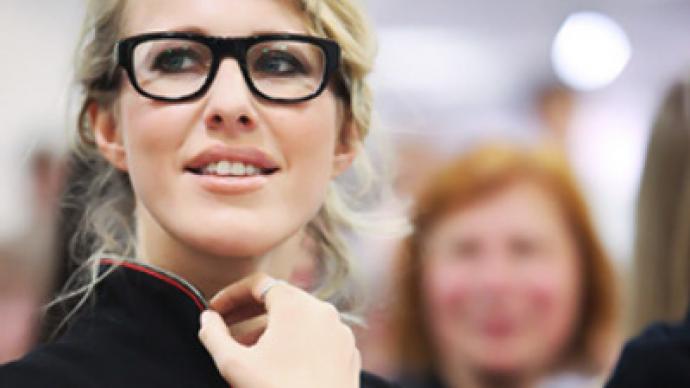 Celebrity Ksenia Sobchak, who is sometimes dubbed the "Russian Paris Hilton" for her extravagant and glamorous lifestyle, is probably the most unimaginable person to have interviewed President Dmitry Medvedev.
The interview has nothing to do with catwalks, fashion or even the president's self-confessed love of photography. Instead Ksenia Sobchak, who is the daughter to former mayor of St. Petersburg, the late Anatoly Sobchack, asked Medvedev about his early career as a member of her father's team. Their dialogue will be part of a documentary, which will be shown on the 10-year anniversary of the famous politician's death. The magazine Ogonek published extracts of the interview.
Anatoly Sobchak, whom Medvedev describes as a romantic and idealist, but at the same time a good politician and one of the freest men, met the future Russian president in the then-Leningrad State University. Sobchak was a law professor there, while Medvedev was first an undergraduate and later a post-graduate student. When Sobchak started his political career and came to head the Leningrad region, he called Medvedev and offered him a position as his aide, the president recalled.
Another famous Russian politician to appear in the film is Prime Minister Vladimir Putin, who also worked under Anatoly Sobchak in the 1990s. He spoke to his former boss' widow Ludmila Narusova, who co-authored the documentary.
Putin said he at first declined Sobchak's offer to join his mayoral team, because Putin worked for the KGB at the time, and this could compromise his would-be boss. According to Putin, this was the sole occasion in their long acquaintance when he heard Sobchak use strong profane language, as the mayor dismissed Putin's arguments.
Anatoly Sobchak was the first and only mayor of St. Petersburg, since after his term ended in 1996 the position was renamed governor. He died on February 20, 2000 from heart failure.
You can share this story on social media: