Israeli attaché expelled from Russia over spying allegations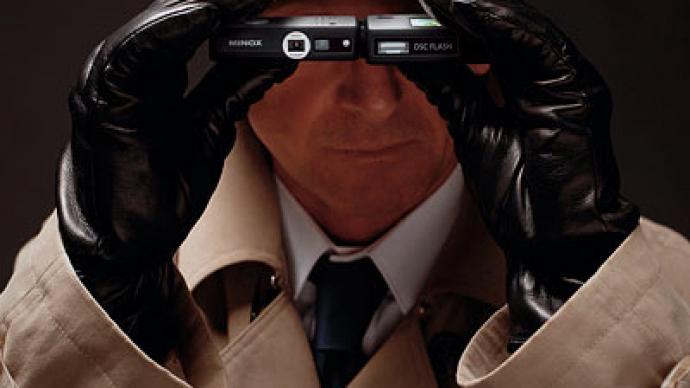 Israeli Military Attaché Colonel Vadim Leiderman, who was expelled from Russia on allegations of espionage, had been detained during his meeting with a Russian army officer at a café in Moscow.
The Russian Foreign Ministry on Thursday confirmed that Leiderman had been expelled. He was caught "red-handed after he received classified information from a Russian citizen in Moscow on May 12," it said. The ministry expressed its protest and declared the Israeli citizen persona non grata over activities "incompatible with his diplomatic status." He was given 48 hours to leave Russia. According to Federal Security Service's (FSB) Public Relations Center, Leiderman attempted to obtain intelligence on Russia's military-technical co-operation with foreign countries. "On instructions from the Israeli military intelligence service, Leiderman attempted to gather intelligence from Russian state executives on plans for bilateral military-technical co-operation, and military-technical co-operation with, and aid to, Arab states and countries of the CIS," the FSB told Interfax. "The available documents fully expose Leiderman's anti-Russian activities."The attaché denies any guilt on his part, the  Israeli Defense Forces (IDF) said in a  press release on Wednesday, reports Itar-Tass. According to the document, an Israeli officer in the rank of colonel was unexpectedly detained in Moscow last week for questioning by the Russian authorities on suspicions of spying. The statement said that the man – identified by Israeli media as Vadim Leiderman – was scheduled to end his post in two months. Ynet News, the website of Israeli daily Yediot Aharanot, reports that Leiderman was expelled from Russia two days after his detention on Thursday last week. He was then interrogated by Israeli security officials. The attaché maintains "that the allegations are baseless and false, and that the entire incident stems from a misunderstanding."A source in the Russian special services told RIA Novosti that the Israeli officer was allegedly involved in industrial espionage. "To be precise, the matter is his too-active assistance to some Israeli companies in the Russian market," the source noted. He did not clarify, though, which companies exactly he referred to, but said that the firms are connected with Israeli military-industrial complex.Meanwhile, the website of Israeli business daily "Globes", citing reports, claims that Russian intelligence attempted to recruit Leiderman as a double agent and tried to pressure him with evidence that he had collected classified information. The attaché "refused to co-operate and was therefore expelled," Globes writes.Ynet noted that the expulsion of a military attaché "is a highly irregular episode and Jerusalem is treating it as an extremely serious event."Israeli daily Haaretz learned that Leiderman was born in the Soviet Union and has a doctorate in engineering from the Technion – Israel Institute of Technology, Haifa. He was a member of the Israel Air Force (IAF) technical corps, and spent some years working for the IAF in America.The daily also recalls that it is not a first case of an Israeli officer being detained on spying allegations. In the early 1990s, Mossad representative Reuven Dinel was arrested in the Moscow Metro "after he had purchased satellite images from a firm that was part of the Russian military intelligence," Haaretz writes.
You can share this story on social media: