Sochi mayor says there are 'no gay people' living in the city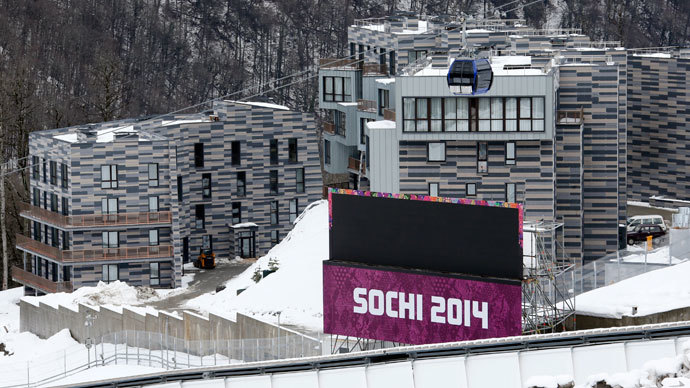 The head of the Russian Olympic city has told reporters that there are no gays in Sochi, justifying this 'fact' by the customs and habits that exist in the vicinity of the Caucasus Mountains.
"We do not have them in our city" Reuters quoted Anatoly Pakhomov as saying in an interview with British television.
When reporters doubted this unusual claim, he added that he was not absolutely sure, but judged from personal experience. Not that the mayor had personally verified the preferences of all his voters, but simply he did not know personally a single homosexual. Pakhomov also added that homosexuality "was not the custom in the Caucasus where we live."
Sochi is located in southern Russia's Krasnodar Region on the Black Sea shore, but it directly borders the Western Caucasus Ridge – the city's resort district of Adler is less than 10km away from the border with Abkhazia.
It should be noted that mass media have earlier reported about at least two gay clubs in Sochi and Russian social networks list several LGBT communities with members living there. In 2013 the city authorities turned down an official request for a gay pride event.
A prominent rights activist and the founder of Russian Gay Pride, Nikolay Alekseyev, said in radio comments that Pakhomov's statement was ridiculous and very similar to one made by former Iranian leader Mahmoud Ahmadinejad, while on a visit to US. Alekseyev also added that gay people were present "in any city, any country, any culture and any historical epoch."
In the interview Pakhomov also reiterated the Russian stance that Sochi welcomes everyone, including representatives of the LGBT community, "As long as they do not impose their habits on others."
Earlier, many officials, including President Vladimir Putin and Prime Minister Dmitry Medvedev, explained that any discrimination during the Olympics was absolutely out of the question. The issue has been risen after Russia in 2013 introduced administrative responsibility for 'promoting non-traditional sex values among the underage' – a bill that caused a lot of controversy even at the discussion stage and some protests after its approval.
In the latest televised interview President Putin has stated that the "gay propaganda ban" was imposed as part of the struggle against population decrease. He noted that Russia was not introducing criminal responsibility for homosexual relations that still exists in many foreign nations and that the Church's calls to do so bore little weight as Russia was a secular country.
Dmitry Medvedev has told the press that as much as 95 percent complaints about the infringement of the rights of Russian sexual minorities were made from abroad, adding that in his personal view the problem was exaggerated.
You can share this story on social media: