Moscow authorities to get advice from Public Chamber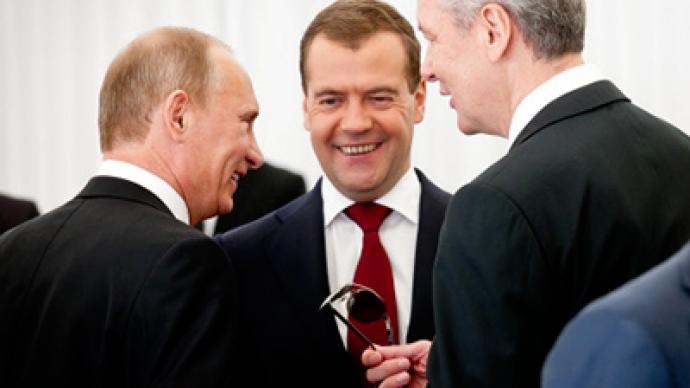 Mayor Sergey Sobyanin has approved the creation of a Moscow Public Chamber, similar to the body that exists at a federal level.
City Hall will develop a draft bill on Moscow's Public Chamber in the next year, Mayor Sergey Sobyanin has said. He described public organizations working in the Russian capital as fully-fledged partners of the authorities. The activities of the existing Public Council are helpful for the city, the mayor said, meeting with representatives of this organization on Tuesday. He supported the idea of the creation of Moscow's Public Chamber, a body similar to that already existing at the federal level and in some regions.There are more than 3,000 public organizations currently working in Moscow, which help the disabled and veterans. About 2,500 NGOs are engaged in issues regarding maternity care, children and support for the youth. Other organizations promote healthy lifestyle, sports and leisure.The mayor's Office is currently completing work on main directions of the city development for the next five years. Sobyanin ordered the city officials to adopt the majority of the programs by September 2011.   Russia's federal Public Chamber was created as a state institution with consultative powers in 2005. Its deputies work in 17 different committees and analyze draft legislation and monitor the activities of the legislative and executive bodies in Moscow and regions.The Federal Public Chamber has 126 members. The president appoints one third of them, who, in turn, choose other 42 members from representatives of federal public organizations. Then the two-thirds elected deputies vote for the rest of the body, chosen from regional public organizations. There are well-known public figures, human rights activists, culture figures and journalists working in the chamber. Deputies of the federal chamber in the past helped solve problems of Muscovites. In one case, villagers of South Butovo in the southernmost corner of Moscow were fighting for their private houses while City Hall, under then-Mayor Yury Luzhkov, wanted their land for the construction of new apartment blocks. Public Chamber members tried to reconcile the sides of the conflict and bridge the gap between the authorities and society.
You can share this story on social media: