Shoe throwing in Serbia: a female attempt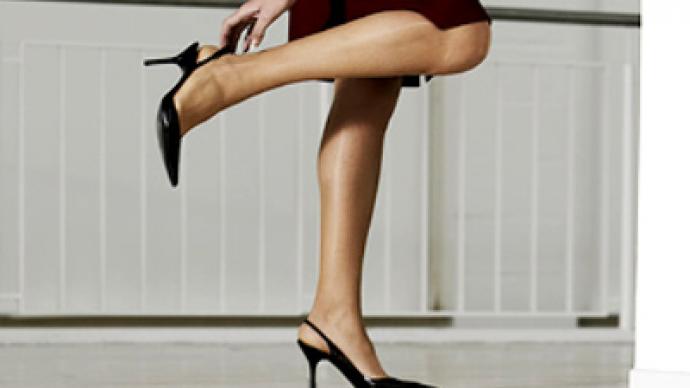 After failing to evoke a response from a vice speaker at the rostrum, a Serbian MP threw both her shoes at the woman, thus putting the discussion over a new bill to a halt, reported ITAR-TASS news agency.
It is true that shoe throwing has already become the finite deterrence of modern politics, but it is for the first time that both the cannoneer and the target are female.
A deputy from the Serbian Radical Party Gordana Pop-Lazic followed the example of Iraqi journalist Muntazer al-Zaidi, who threw his shoes at then-US President George Bush in protest against US involvement in Iraq less then a year ago, in December 2008.
Pop-Lazic shoed her namesake Gordana Comic, from the ruling Democratic Party, once the latter refused to give word to the Radical Party deputy, but never hit the target.
The bill discussed was about giving the Serbian province of Vojvodina autonomous status within the country, something the Radical Party strictly opposes to, due to the fact that Vojvodina became a part of Serbia only in 1944 and could potentially threaten the territorial integrity of Serbia, recently deprived of its province of Kosovo that unilaterally proclaimed independence on February 17, 2008.
Being greatly affronted, Gordana Comic demanded the opponent leave the gathering which Gordana Pop-Lazic refused to do. She was subsequently fined $500.
The Serbian Radical Party's members are well known for their daring behavior. It was none other thn Gordana Pop-Lazic who anathematized Serbian president Boris Tadic when the latter facilitated the arrest of the Bosnian Serb leader Radovan Karadzic, who was arrested in Belgrade on July 21, 2008.
The fancy of throwing shoes at politicians is gaining momentum throughout the world, with followers in India, Russia, Switzerland, Georgia and Ukraine.
Besides George W. Bush, among the most famous reported targets have been Chinese Premier Wen Jiabao, IMF chief Dominique Strauss-Kahn and Former Australian Prime Minister John Howard.