Georgian President Saakashvili 'eyeing Iran war to hold power'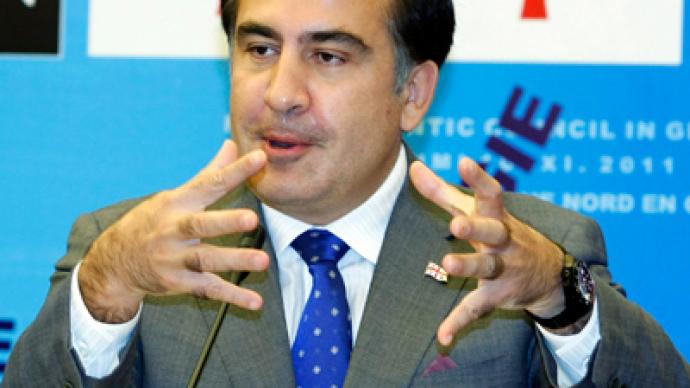 To keep his post, Georgia's President Mikhail Saakashvili may draw the country into a war against Iran, former Georgian leader Eduard Shevardnadze believes.
"I don't rule out that to retain the [presidential] chair Saakashvili may join a military campaign against Iran, which would become a catastrophe for our country," Shevardnadze said, as cited by 'Georgia on-line' news portal. The issue may be discussed at the upcoming meeting between Saakashvili and US President Barack Obama in the White House on January 30, Shevardnadze noted."Any anti-Iranian campaign on Georgian territory shouldn't be accepted," the former Georgian president stressed.Georgian expert on the Caucasus Mamuka Areshidze says that if a military operation against the Islamic Republic begins, Georgia would face extreme difficulties, Regnum agency reports. "According to some estimates, in this conflict Georgia would be responsible for providing combat service support with the use of its aerodromes and hospitals," he said. The expert added that such a scenario would lead to certain threats for Georgia. "There would only be negative consequences. But all that is secondary compared to the measures that Russia might take," Areshidze stated. For many analysts the beginning of a war against Iran is just a question of time, rather than a hypothetical possibility. Elizbar Javelidze from the Georgian opposition movement Public Assembly says Washington is gearing up for attack. In Georgia, the US is sponsoring the construction of hospitals and other facilities that could be used, if war is launched."A big war between the US and Iran is beginning in the Persian Gulf. $5 billion was allocated for the construction of these 20-bed military hospitals," Javelidze said.
You can share this story on social media: