American re-arming of Georgia will spark new aggression – S. Ossetia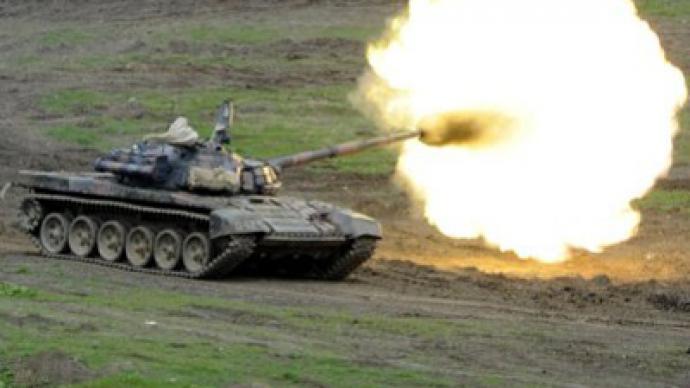 The South Ossetian Foreign Ministry has stated that a US Senate draft resolution on the resumption of arms supplies to Georgia can be seen as pushing Tbilisi to aggression against its former republics of South Ossetia and Abkhazia.
The ministry voiced its regret over the fact that American senators drew no conclusions from "the tragic events of August 2008 and have once again settled down to a course of encouraging [Georgian President] Saakashvili to a new aggression to please their political ambitions,"cites Interfax. Human Rights Watch described the South Ossetia conflict as a disaster for civilians and said the Georgian military had used "disproportionate force."For three years, the US has refrained from supplying weapons to Georgia. That, according to Tskhinval, is indirect evidence that it was Georgia who started the war against South Ossetia and that it used Western weaponry during the invasion.The Foreign Ministry also noted that with obvious backing from Washington, Tbilisi has refrained from signing a legally-binding document on the non-us of force with South Ossetia and Abkhazia."At the same time, imposing an international embargo on supplies of arms – primarily offensive weapons and military hardware – would significantly reduce the threat of a recurrence of Georgian aggression," the Foreign Ministry's comment reads.Earlier this month, the US Senate approved a US $662 billion defense bill for 2012, which contains a separate section entitled "Defense cooperation with the Republic of Georgia." The document envisages the resumption of arms supplies to the Caucasian state for the protection of its government and sovereign territories.
You can share this story on social media: