Fashion capital Milan severs sister city ties with St Petersburg over gay rights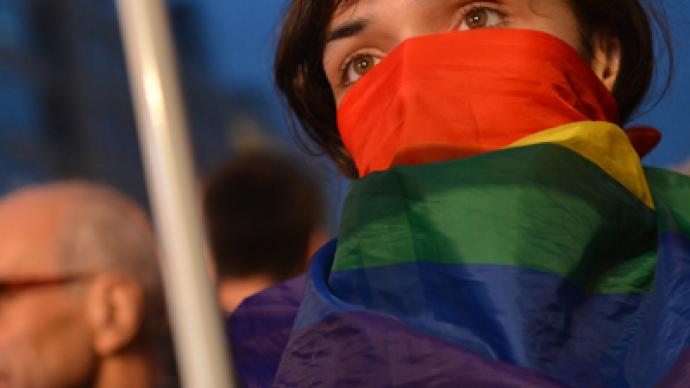 The Italian city of Milan has announced that it is freezing ties with St Petersburg after the Russian city introduced legislation which prohibits the 'promotion' of homosexuality among minors.
The Milan city council passed the decision on stopping the partnership as a protest against the decision of St Petersburg legislature that is seen as an infringement of minorities' rights. The chairman of the St Petersburg city council on external relations, Aleksandr Prokhorenko, confirmed the report but added that it was nothing more than the emotions expressed by Milanese city deputies. The decision has no legal force whatsoever, the Russian official added. He also said that the Italian General Consul Luigi Estero holds the same position.At the same time, Prokhorenko acknowledged that St Petersburg authorities had received a "tremendous" number of letters concerning the gay propaganda ban from various European countries. "We have explained our position to all, including Italy. The city legislators are not threatening human rights, they only care that the rights of those who are interested in developing the non-traditional approach to relations do not violate the rights of those who are not interested in this," the official told the press.The Milan mayor's office also said the resolution on stopping the partnership was only an opinion of the city council, and it will not affect the mayor's position on relations that remain at a very good level.The gay propaganda ban by the St. Petersburg city legislature is the most advertised part of a larger anti-gay drive that is currently being taken by Russian society, mostly on a regional level.The laws banning gay propaganda already exist in eight of Russia's 83 federal districts.Gay activists oppose the bans as discrimination. So far they have pressed for the Constitutional Court to rule that gay pride events are not propaganda, but the struggle continues.