Serbia to formally apply for EU membership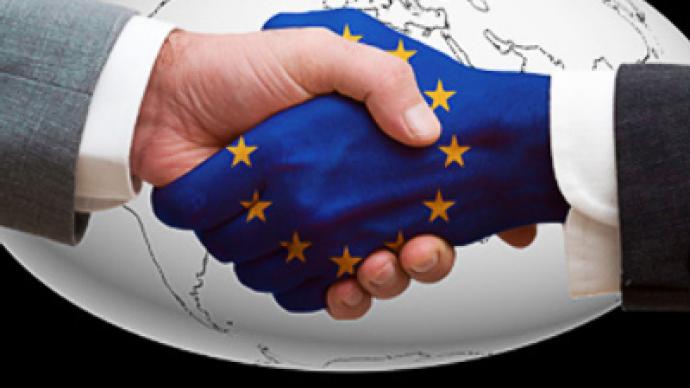 Serbian President Boris Tadic arrives in Stockholm on Tuesday to submit a formal application to join the European Union.
The membership application will be handed over to Swedish Prime Minister Fredrik Reinfeldt, whose country currently holds the rotating presidency over the 27-nation bloc.
On Saturday, Serbia, Montenegro and Macedonia – former states of Yugoslavia – were granted visa-free travel to much of the EU. Apparently encouraged by the news, Tadic and Serb Prime Minister Mirko Cvetkovic signed the membership request the same day to join in line with Montenegrins and Macedonians, who are already official candidates.
Joining the club is the main priority for Serbia's foreign policy. But even now, a decade after the end of the Balkan wars whose legacy has been slowing down progress, the path to the desired membership still looks to be difficult. It might take several years for the main obstacles to be overcome.
The Balkan state's EU bid has long been stalled because of its failure to arrest two war fugitives, including former Bosnian Serb General Ratko Mladic, who are sought for war crimes by the United Nations tribunal for the former Yugoslavia.
However, a positive report by UN Prosecutor Serge Brammertz early in December eased concerns of the EU members – including the Netherlands, which strictly opposed stronger ties with Serbia.
Brammertz said that Serbia's cooperation with the Office of the Prosecutor has continued to progress, as the "Prosecution requests for access to documents and archives were being dealt with more expeditiously and effectively."
"Serbia has the intention and unambiguous will to arrest the fugitives for the sake of its citizens and for the sake of reconciliation in the Balkans," Serbian President Tadic is quoted by Reuters. "This is indeed a great day for Serbia. This day represents a crossroads. Today we are entering a stage which is very difficult, which demands deep and painful reforms," he said.
Following the UN prosecutor's report, the EU unfroze a free trade agreement with Belgrade, which had earlier been blocked by the Dutch.
However, many predict that it will not be soon that the process of Serbia gaining the EU membership will be completed.
You can share this story on social media: