Russian agriculture sector will not suffer from WTO entry – Putin
Published time: 23 Jun, 2011 12:58
Edited time: 23 Jun, 2011 18:12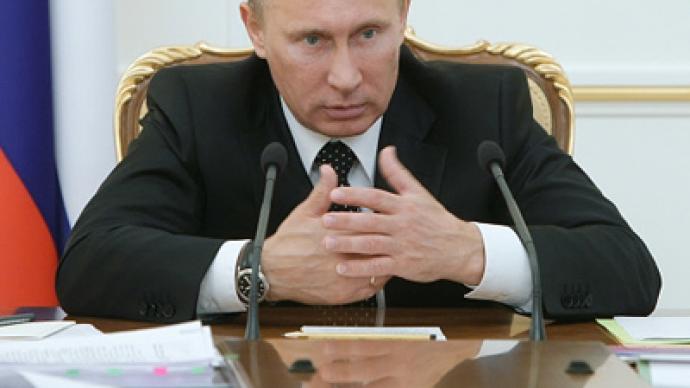 Russia will keep the right to increase subsidies to producers in the agricultural sector and will not make any concessions that could inflict damages upon becoming a WTO member, Prime Minister Putin has said.
­Putin was meeting with the workers from an agricultural cooperative located in the village of Peshkovo near the city of Rostov. He said that the main question at the forthcoming talks on Russia's WTO accession would be the question regarding access for imported animal produce on Russian markets. "We have experienced negotiators, they bargain for advantageous conditions in general and on subsidies in particular – this allows us to increase subsidies to agricultural producers if necessary," Putin said. 

The prime minister added that the Russian side managed to win on all accounts, except for the animal produce issue, but assured the cooperative workers that Russia would never agree to any conditions that could harm its own agricultural sphere. "We will not agree to the conditions they are offering today," Putin said.

The Prime Minister also said that the government would raise the funds allocated for support to the agricultural sector by 12 billion rubles (over $300 million) in 2012 and said that the ban on grain exports imposed last year after a specially harsh draught would be lifted in the nearest future.

Russian President Dmitry Medvedev said in his speech before the St Petersburg Economic Forum last week that Russia is looking forward to becoming a WTO member by the end of 2011. Medvedev also noted that Russia had already accepted several concessions, but only a mutually beneficial scenario would be acceptable for the Russian side.