Republican ex-secretaries of state urge New START ratification
Published time: 2 Dec, 2010 11:05
Edited time: 2 Dec, 2010 14:59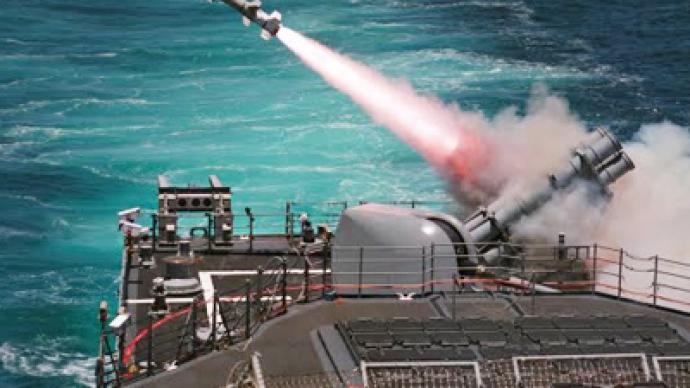 Five former US Secretaries of State under Republican administrations have appealed to Senators, urging them to ratify the American-Russian nuclear arms reduction treaty, known as New START.
The Washington Post published a letter written by Henry Kissinger, George Shultz, James Baker III, Lawrence Eagleburger and Colin Powell in which the five voice their backing to the new Strategic Arms Reduction Treaty (START).
The crucial treaty – which reduces American and Russian strategic warheads to 1,550 for each state from the current ceiling of 2,200 – was signed by Presidents Barack Obama and Dmitry Medvedev on April 8 in Prague. But the process of signing it into a mutually binding agreement has become stuck as the treaty has yet to be ratified by the parliaments either country.
To be ratified by the US, the New START has to get 67 out of 100 votes in Senate. However, Republican senators have so far been not too much in favor of giving their support to the pact.
In their letter, the ex-secretaries observe that in their "crucial fight to protect the US against nuclear dangers," former Republican presidents – Richard Nixon, Ronald Reagan and George H.W. Bush – negotiated the Strategic Arms Limitation Treaty I (SALT I) as well as the two previous START agreements.
"All four recognized that reducing the number of nuclear arms in an open, verifiable manner would reduce the risk of nuclear catastrophe and increase the stability of America's relationship with the Soviet Union and, later, the Russian Federation. The world is safer today because of the decades-long effort to reduce its supply of nuclear weapons," they are quoted as saying.
The politicians believe the new agreement "is a modest and appropriate continuation of the START I", which expired on December 5, 2009.
While not pushing for any exact timing of the Senate ratification vote, the five underlined that the most important things is "to have bipartisan support for the treaty."
The former senior officials also provided their cases as to why the document should be approved.
First of all, it "emphasizes verification, providing a valuable window into Russia's nuclear arsenal". Second, the treaty preserves US "ability to deploy effective missile defenses." The letter points out that the testimonies of American military chiefs as well as civilian leaders make it clear that the New START "does not limit US missile defense plans." Finally, the former secretaries noted, the Obama Administration agreed to "provide for modernization of the infrastructure essential to maintaining our nuclear arsenal." And funding those efforts, they observed, has been one of the stumbling blocks in the process of ratification.
The five former secretaries of state stressed that it is "in the national interest to ratify New START."