Ruling party member submits radical anti-nepotism bill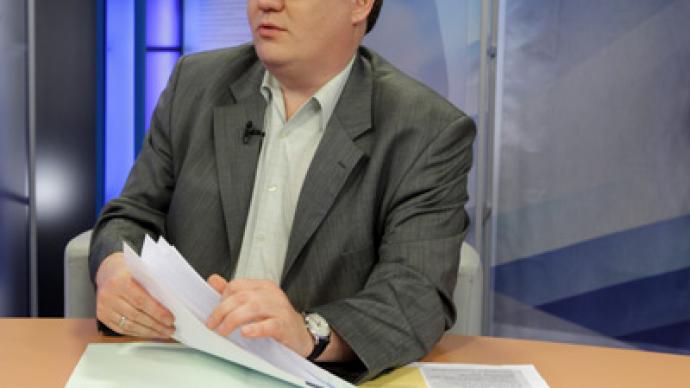 A bill opposing membership of close relatives in both the upper and lower chambers of the Russian parliament has been submitted by an MP representing parliamentary majority party United Russia.
The author of the document, Andrey Isayev, told the press that the bill would ban Russian citizens from becoming members of parliament if their parents, children, spouses or siblings, as well as their parents-in-law and spouses-in-law, are members of the parliament already. The bill concerns members of both the lower house, the State Duma – who are elected in a nationwide poll – and the upper house, the Federation Council – who are appointed by the president and by regional legislatures. Isayev earlier stressed that the bill is his personal initiative. Some of his party colleagues have already criticized it. In particular, the head of United Russia's faction in the Duma, Andrey Vorobyov, said that family ties between legislators cannot harm the parliamentary process and relatives should only not work together in the executive bodies of power. Andrey Vorobyov himself is a son of Federation Council member Yuri Vorobyov. There are more family ties in the Russian parliament, such as the head of the Liberal Democratic Party Vladimir Zhirinovsky and his son, Deputy Duma Speaker Igor Lebedev; Fair Russia MP Ilya Ponomaryov and his mother, upper house member Larisa Ponomaryova; and also Fair Russia MPs, father and son Gennady and Dmitry Gudkov. Also, the deputy head of Fair Russia Oksana Dmitriyeva is the wife of Fair Russia MP Ivan Grachev. Dmitriyeva tried to deflect the news about Isayev's initiative with humor. "Shall I get a divorce now?" she said with a smile. Igor Lebedev was simply outraged, calling the bill "utter nonsense" and "a madman's ravings". He added that succession was always considered a good thing in all spheres of life and he saw no reason why it should be different for politics.Some political analysts see Isayev's bill as a pinpoint attack on father and son Gudkov. Gennady Gudkov currently faces being ousted from the lower house for allegedly participating in business activities while occupying a parliamentary post, which is not permitted in Russia.The elder Gudkov himself claims that the attack on him is United Russia's revenge for his participation in opposition rallies in spring, when several thousands of protesters took to the streets to show discontent with alleged violations at the parliamentary and presidential elections. Ilya Ponomaryov, who also falls under Isayev's anti-nepotism bill, also took part in the rallies. In late summer, Russia's Investigative Committee sent documents to the lower house asking it to strip both the Gudkovs and Ponomaryov of their parliamentary immunity so that they could be brought to justice for their alleged role in street violence.
You can share this story on social media: