Russians expect Putin to rule till 2024 – poll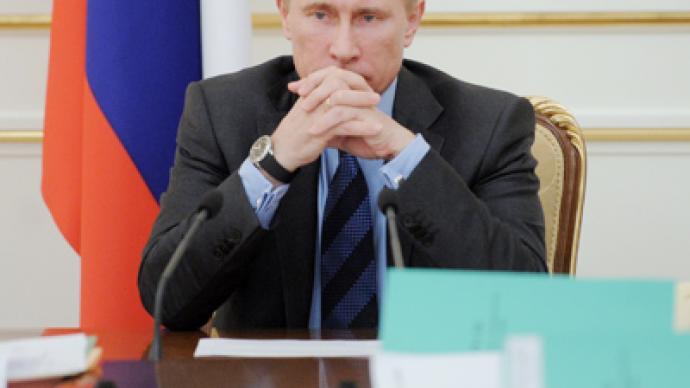 Almost a third of Russians expect President-elect Vladimir Putin to run for presidency again in six years and win, remaining in power for the next twelve years.
According to the opinion pollster Levada-Center quoted by Kommersant daily, another 11 per cent are convinced that he will be able to rule the country for "as long as he wants". However, a significant 38% of those surveyed believe Vladimir Putin will finish his third term in 2018 and will not run again. In the course of the poll, sociologists also attempted to assess the mood for protest among Russians. It turned out that only 19 per cent of respondents support the slogan "Russia without Putin". The survey revealed that 50 per cent of Russians consider Vladimir Putin's nomination legitimate and corresponding to the spirit and letter of the Constitution. 31 per cent disagree, while 19 per cent have no particular stance on the issue and found it difficult to answer the question. Deputy Head of the Levada-Center, Aleksey Grazhdankin, told Kommersant that Russians are ready to give Putin another mandate, especially in the absence of alternative strong politicians. However, he thinks this attitude could change if there is a change in the country's economic circumstances. According to a recent opinion survey by  government pollster VTsiOM, Putin's current rating stands at 57.5 per cent.
You can share this story on social media: