Fugitive writer wants Moldovan Pres in court
Published time: 21 Oct, 2011 10:19
Edited time: 21 Oct, 2011 14:21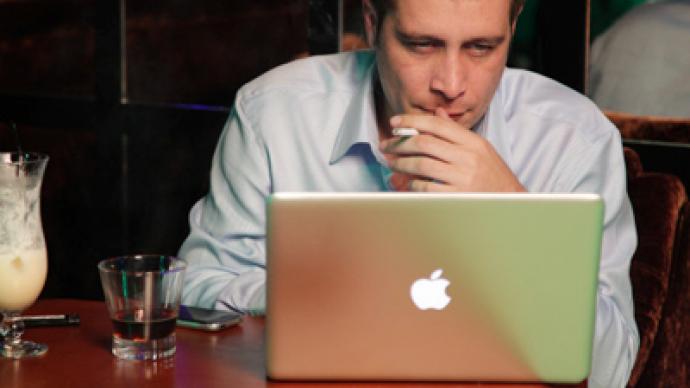 Russian writer Eduard Bagirov, whom Moldovan authorities accuse of preparing anti-government protests in 2009, has threatened to take the country's acting president and prosecutor general to court over his four-month imprisonment.
Bagirov has fled Moldova after the country's court released him from pre-trial detention center and put under house arrest on October 13. Moldova immediately ordered his re-arrest and placement in custody for 30 days, but this was done already in absentia.
Upon his arrival in Moscow the Russian writer and blogger said he was preparing a lawsuit against the acting president of Moldova, Marian Lupu, and Prosecutor General Valeriy Zubko.
"Now that I will make foreign trips with caution, but I will file in a countersuit against these guys and they will have to travel with caution. Do you think I am going to forgive them like that?" the RIA-Novosti news agency quoted Bagirov as saying.
The writer added he was working on a book about Moldova and that he will make his arrest a part of the story. He said that the draft of the book was probably one of the reasons the Moldovan authorities began to suspect him.
"I am writing the book already, I was writing it for a whole year and they read the draft and this was one of the reason why I was put in prison. There is information there they do not want to be made public," Bagirov said.
At the same time, Bagirov wrote an entry in his blog in which he suggested that acting President Lupu and Prosecutor General Zubko should completely forget about Bagirov's existence. He said that he respected the laws of any state he was staying in, but found it unacceptable "to play the role of a wordless puppet."
Bagirov is an ethnic Azerbaijani, born in Turkmenistan, who settled in Moscow in the 1990s. He gained relative notoriety in Russia for writing a book about a young man from the provinces who was building his life in Moscow, the Russian capital. The book was heavily advertised, which helped to make Bagirov a figure of some note. He is also the author of a popular blog in Russian.
In mid-June this year Bagirov was detained in the Moldovan capital Chisinau and put in a pre-trial detention center on charges of organizing mass riots, which erupted in 2009. Bagirov denied all accusations and claimed that Moldovan security was keeping him in prison without pressing charges. On September 14, he even went on a hunger strike to protest his innocence.
The move prompted a reaction from the Russian Foreign Ministry that warned that the incident with Bagirov could harm Russia-Moldova relations. On September 27, Bagirov stopped the hunger strike because it was having no effect. Then, on October 13, he was released from custody and placed under house arrest.
Almost immediately he fled Moldova by car and then flew to Moscow from the Ukrainian city of Odessa.
A Moldovan court ordered Bagirov's arrest again and the deputy prosecutor general of the republic said that they invited the Russian writer to return and face court. "Bagirov's refusal to take part in the court sessions will be further proof of his guilt," the official said.