Russia hit by 31 terror attacks in 2013 – chief investigator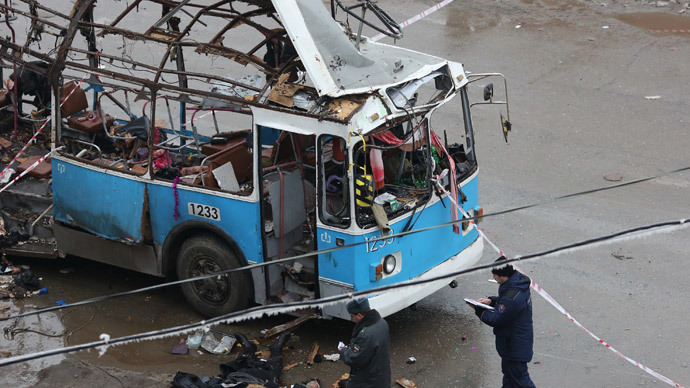 The head of Russia's top law enforcement agency – the Investigative Committee says the North Caucasus region remains a hotbed of terrorism and blamed external enemies for destabilizing the area.
The Investigative Committee recorded 661 terrorist offences in 2013, Aleksandr Bastrykin reported at the session of the agency's executive council on Thursday. Of these, 31 qualified as fully fledged terrorist attacks, the head of the Investigative Committee added. Terrorist attacks in 2013 claimed about 40 lives and dozens more injured, Bastrykin said.
"The acts of terrorism are very well planned and thought through. A lot of people are involved in their preparation. We are witnessing a destructive anti-Russian activity, the core of which is based abroad," the chief investigator said. "Forces hostile to our nation consider the North Caucasus as a detonator for the stable socio-economic situation in the Russian Federation," he stated.
To achieve their goals the terrorists are using all means and methods, including loopholes in Russian immigration laws, Bastrykin said. In connection with this, the head of the Investigative Committee urged lawmakers to create a separate Migration Code that would include modern methods of registration for foreigners, including fingerprinting and DNA sampling.
The speech was made on the eve of the first reading of a new package of anti-terrorist laws in the State Duma. The MPs are scheduled to vote on drafts that would broaden the powers of the Federal Security Service, tighten the punishment for convicted terrorists and also limit the amount of anonymous money transfers via the Internet. The bills have already been approved by parliamentary committees.
You can share this story on social media: