Lower House fast tracks tougher anti-extremist bill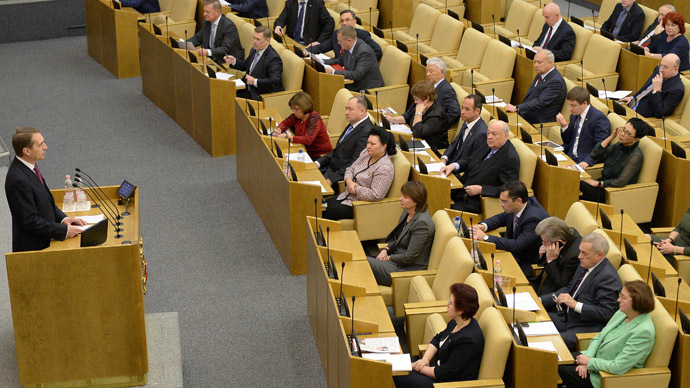 State Duma deputies have approved an increase in the prison terms for convicted extremists, passing the bill in the second and third readings simultaneously.
After the new law is passed by the Upper House and signed by the President it will increase the maximum penalty for the organizers of extremist groups from the current four years to six years in prison. Anyone involved in such organisations would face up to four years instead of the current two.
The maximum punishment for inciting ethnic, religious or other types of hatred changes from two to four years, and public calls for extremism can carry up to four years in prison instead of the current three.
The bill introducing tougher punishment for extremism was drafted by the government in June 2013.
The parliament is currently working on another bill that toughens the punishment for terrorists. Once passed into law it would increase the punishment for terrorist activities to life in prison.
You can share this story on social media: