Russian MPs seek tougher criminal punishment for hackers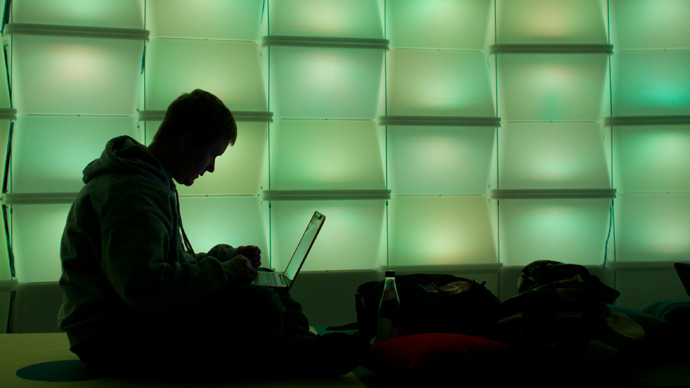 A ruling party MP suggests punishing computer hackers with up to four years in prison if the violators were acting for material gain or if their activities caused large-scale damages.
The mass media reported about the move just days after unknown people hacked the Twitter account of the state news agency RIA-Novosti and used it to spread news about the death of Mikhail Gorbachev – the first and only president of the USSR and the mastermind of Perestroika.
The false news was corrected almost immediately, but still a few media outlets reproduced it on their websites. The former Soviet leader suggested in press comments that the people who posted the false report were either trying to promote their own websites or were working on orders from "some authorities."
On Monday RIA Novosti reported that it had established the hacker's personality, but did not disclose his or her name.
Also on Monday the mass circulation daily Izvestia reported about the suggested toughening of the anti-hacker laws.
The current edition of the Russian Criminal code orders disproportionate punishment for computer breaching made out of hooliganism and for the same felony with material motives, claims State Duma MP Ilya Kostunov (United Russia).
He explained that illegal blocking, copying or changing of computer data can carries up to two years in prison, while the same offence committed for material gain or causing grave consequences is only punishable by six months in jail or prison camp.
The law defines large-scale damage as the one exceeding 1 million rubles, or about $30,000.
Kostunov suggests an amendment that increases the maximum punishment for hackers who cause large-scale harm or work for money to four years in prison or four years of correctional labor.
Izvestia quoted Kostunov as saying that his initiative has already received approval from the Supreme Court and he is now waiting for a government review of the document.
Other MPs supported the suggestion and said that the punishment for computer crime must be brought into line with real life felonies.
"The sphere is developing rapidly and the seriousness of the crimes is growing with it. It is logical that the punishment is increased in accordance with the level of the crime," said the head of the Duma Committee for Information Policy, independent MP Aleksey Mitrofanov.
MP Robert Shlegel (United Russia) noted that the responsibility should be increased not only for those who illegally breach computer networks but also for those who allow such incidents out of criminal negligence.

You can share this story on social media: