'Enshrine right to videotape police into law' - MP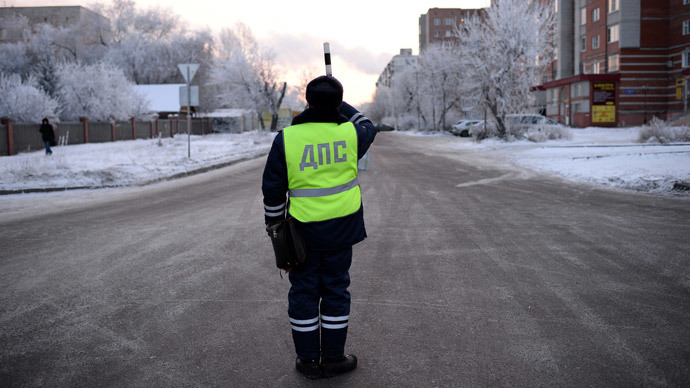 A leftist lawmaker has prepared an amendment reiterating the right of citizens and organizations to record police officers' actions on video, in order to introduce more openness and transparency.
The Russian Constitution already has a norm guaranteeing all citizens the right to free search, obtaining, transfer, production and distribution of information. Technically, records of police officers' actions fall under this rule. However, law enforcers sometimes oppose attempts to capture their actions on video, quoting the laws on personal data and even the regulations concerning state secrets.
Oleg Mikheyev of the Fair Russia party holds that such incidents could be prevented once the law on police is amended with the description of documenting procedures, including audio and video recording. He noted that the law on police was chosen because this is the primary act used by police in their work and once it is altered there would be no misunderstandings.
The lawmaker said in an interview with Izvestia daily that such steps were in the law enforcers' own interests as the society's current controversial attitude to the police is to a large extent caused by actions of very few of its unworthy representatives.
He also pointed out that over the last few years the citizens' records have many times helped the citizens to defend themselves against corrupt law enforcers, especially among traffic police.
Apart from liberties, the new bill also has restrictions – it reads that the video records are unlawful if they contradict the existing Russian law on criminal and administrative court procedure, on operative work and on state secrets. It is also mentioned that the rights of other citizens should not be violated in the process.
However, public activists are skeptical about Mikheyev's initiative.
The head of the All-Russian Motorists' Movement, Viktor Pokhmyolkin, has said that as the existing abuse is taking place in violation of the current laws nothing would prevent the dishonest officers from violating the new ones. Pokhmyolkin added that in his view the whole court system and traffic police rules should undergo a reform that would do away with the unofficial presumption of driver's guilt.
A representative of the Public Interests Right NGO, Olga Shepeleva, added that the new law could only work after changes to the Criminal Code that would allow the use of private video records as evidence.