Upper House blasts Ukraine's treatment of Russian media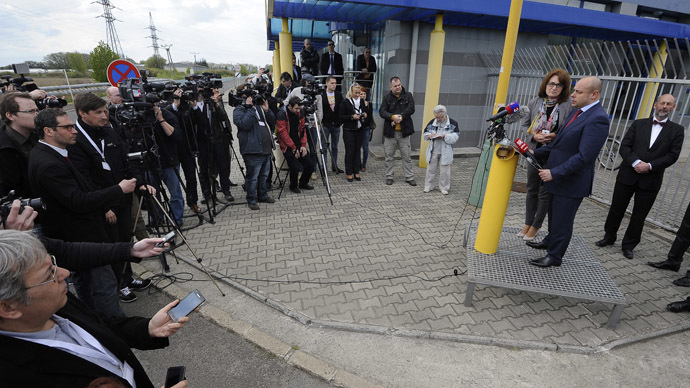 The Federation Council has called infringements of Russian media's rights in Ukraine "inadmissible" and urged an "adequate reaction" by the international community.
"Russian journalists are facing psychological and physical pressure and Russian online media reporting on Ukraine is being attacked by hackers," reads the statement published on the Federation Council's web-site on Wednesday.
The Russian senators also said some Russian reporters were barred from entering Ukrainian territory and that several Russian TV channels have been officially taken off the air in Ukraine
"These facts are blatant violations of democratic freedoms and the Ukrainian people's right for free information," the statement reads.
"The Federation Council holds that any future violations of Russian journalists' rights and restrictions of the Russian mass media's activities in Ukraine are inadmissible and that the international community, in particular the representatives of the Organization for Security and Cooperation in Europe and international groups advocating press freedom, must at last adequately react to these violations," the senators wrote in their message.
Shortly before the statement was published, Russia's plenipotentiary for Human Rights, Ella Pamfilova, said that she had received a number of reports about Russian reporters refused accreditation or entry bans in various countries, especially Ukraine.
Very soon after the violent coup installed the new authorities in Kiev, Ukraine accused several Russian television channels, both state and privately owned, of "aggressive propaganda" and ordered local cable providers to switch them off.
As the situation in the country grew worse , Ukrainian border guards repeatedly denied entry to Russian reporters and TV crews. In some rare cases Ukrainian officials claimed that journalists did not have sufficient funds for their visits. Russia replied that these claims were strange, as not only were they on a business trip sponsored by their media outlets, but also had thousands of dollars in cash on them.
In most cases, however, Ukrainian authorities offered no explanations.
You can share this story on social media: