Nationalist party leader vows to make Russian an official EU language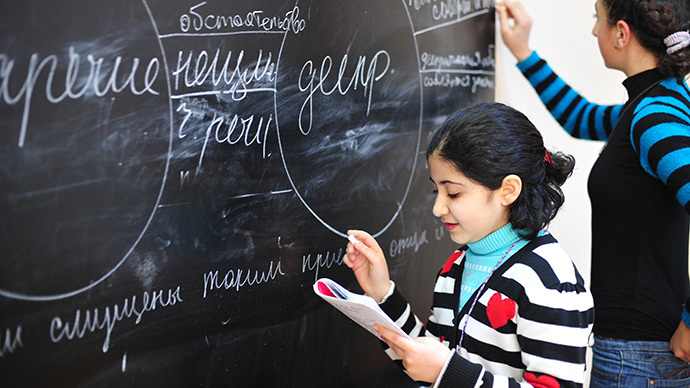 The head of the recently re-registered moderate nationalist party holds that introducing Russian as an official language of the EU would greatly add to economic cooperation and also improve political dialogue.
MP Aleksey Zhuravlev, the leader of the Rodina (Motherland) Party has told the mass circulation daily Izvestia that he had initiated the move through Russia's State Agency for Cooperation with CIS Countries (Rossotrudnichestvo). The plan is to create a working group and later a civil committee that would start collecting signatures in support of making Russian one of the official languages of the European Union.
The politician is very optimistic about the plan and claims the idea would find supporters "in every European country".
There are 28 nations in the European Union and 24 languages are considered official in it. The Russian MP sees good reasons for making the Russian language official because there are at least 1.6 million Russian speakers in the Baltic states and many Germans who were repatriated from the Russian Federation and Kazakhstan and also speak Russian. The number would be bigger if the EU accepts new members such as Moldova, Azerbaijan and Georgia – all former Soviet republics with a significant proportion of Russian-speakers.
Several other parliamentarians, however, thought the move was self-promotion and teasing on Zhuravlev's part. Deputy head of the Lower House committee for international relations, Aleksandr Romanovich of the center left Fair Russia party caucus said that the policy of attracting new members to the European Union was clearly aimed at weakening Russia as regional leader, and therefore making Russian an official language in the union had no chance. 
Upper House member Igor Morozov agreed, claiming EU officials would find an excuse not to officially introduce Russian "even if we gather a million signatures in support of the move." On the other hand, Morozov agreed that Russia was greatly interested in promoting the Russian language in various international bodies.
You can share this story on social media: