Russian Interior Minister sees ideological extremism as primary security threat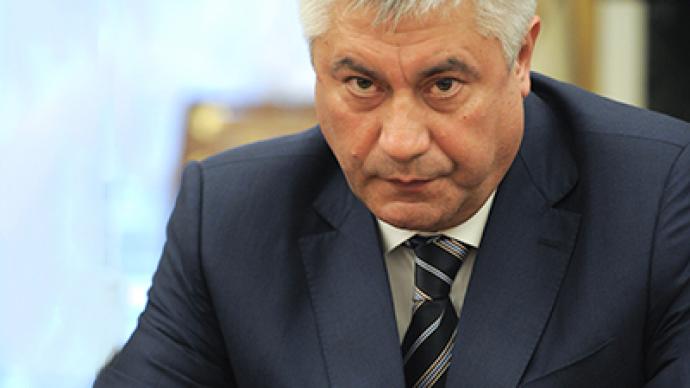 The chief of the Russian police has named extremist activities aimed at changing the state and the seizure of power by force, as the main threats to the country.
Inciting ethnic and religious strife and hatred is equally dangerous, Vladimir Kolokoltsev said.The Russian minister made the statement at the meeting with Emomali Rakhmon, the President of Tajikistan. He added that Tajikistan was facing similar challenges as they discussed the two nations' actions in countering extremism and illegal drug trafficking.Kolokoltsev noted that the terrorist attacks in Russia's North Caucasus, the blasts in Tatarstan in June this year and the events in the Gorno-Badakhshan Autonomous Province in Tajikistan that also resulted in casualties were all proof that his position was right. The minister apparently referred to the suicide bombing of a funeral in the Republic of Ingushetiya, the assassination of two senior Muslim clerics in Tatarstan's capital Kazan, and the fatal clashes between the military and the population of the remote Tajik region that followed the killing of the country's top security official.The Russian official stressed that countering these threats required the close cooperation of security services in both Russia and Tajikistan as criminal groups and communities had cross border ties and cooperation.He especially stressed the importance of constant information exchange on the situation with drug trafficking and the persons who are complicit in this crime.Besides, the Russian official noted the growing number of cases when citizens of Tajikistan created criminal groups in Russia in order to control the numerous migrant workers, and extort money from them.After the meeting the Russian and Tajik Interior Ministers signed a plan for joint work between their agencies for 2013. The plan includes an agreement to hold regular prevention operations in order to establish the leaders and active participants in the international terrorist and extremist organizations.