Russian foreign policy guru expects no chill with US after Magnitsky Bill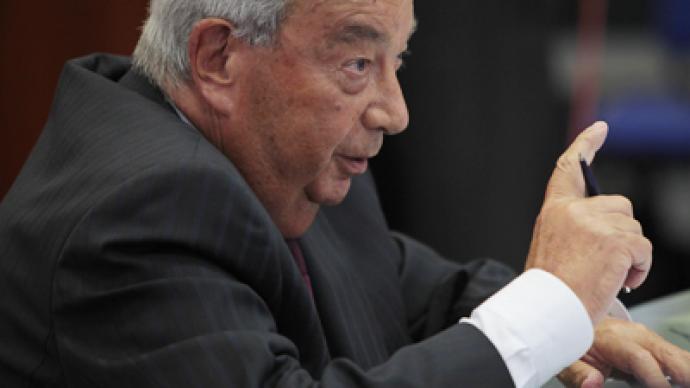 Former Russian PM and intelligence chief Yevgeniy Primakov suggests that the adoption of the Magnitsky Bill by the United States will have no serious effect on Russia-US relations.
"We have an opportunity to make similar lists, but I do not think that it will all go further than that," Primakov said in response to a question from the audience as he was delivering a lecture at Russian Academy of Science. The politician added that Russian authorities had more than enough candidacies to fill a list, like the US citizens who adopted Russian children and later were convicted of treating them cruelly. Another option is to include those who are involved in the work of the Guantanamo prison, Primakov noted, adding that this prison was "an American disgrace". However, while the Russian foreign policy guru listed the possibilities he stressed that he personally did not consider them very likely. On Thursday the US Senate passed the so called Magnitsky Act – a document banning a group of Russian officials entry to the USA and freezing their US assets, if there are any, in response to alleged complicity in the death of Sergey Magnitsky – an employee of a British investment fund who was under investigation over tax fraud. Russia has repeatedly attacked the Magnitsky Bill as an attempt to influence justice in a sovereign country and warned of reciprocal measures aimed at US citizens. The Lower House will discuss the adoption of the document by the US Senate, said deputy Duma speaker Sergey Zheleznyak, adding that this was "without exaggeration a political issue". The official stated that Russia was interested in the fair investigation of the lawyer's death, but external pressure was not helping a professional, detailed and quality investigation. Zheleznyak noted that the Magnitsky Act gives the US administration an opportunity to add people to the black list and this becomes a precedent of an out-of-court prosecution. "We thought that this situation ended as the United States abolished slavery, but it appears that some rudiments of this barbaric policy still persist," the top Russian MP added.At the same time, the latest public opinion poll showed the average Russian still has mixed feelings about the Magnistky Act. According to the Levada polling center, 39 percent of Russians approve of the US initiative while 14 percent said they were against it. The majority of those polled, 48 percent said they had no opinion on the issue.
You can share this story on social media: