'Europe should ban entry for Texas AG' – Russian MP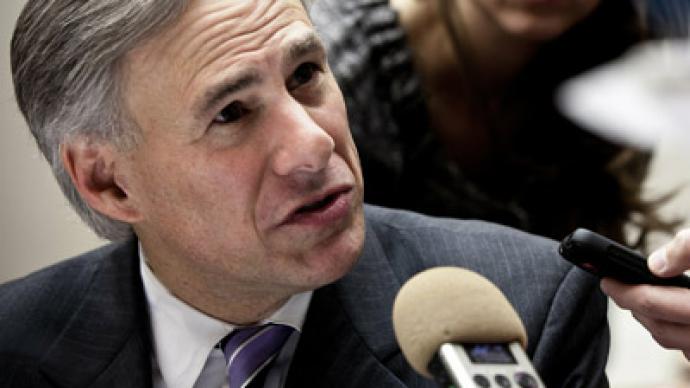 In a move to protect US voters' rights, Russia will suggest that the EU bar the Texas Attorney General from entering its territory after he opposed European monitors' presence at the forthcoming US presidential poll.
The Texas AG's recent statements should be probed for compatibility with the European understanding of democratic values, fairness and transparency of the elections and importance of public control over the voting process, said Sergey Zheleznyak, deputy State Duma speaker and co-chairman of the Russia-EU parliamentary Cooperation Committee. The statement came a short time after Texas Attorney General Greg Abbott tweeted that he would not allow international monitors to interfere in Texas elections and threatened to "bring criminal charges if needed."Zheleznyak, who represents Russian parliamentary majority United Russia stressed that in Russia all accredited international monitors can be present at polling stations and observe the voting process. "If European MPs really support freedom and democratic values they should express their principled position over the actions of this representative of the US authorities," the Russian politician said. Otherwise, European parliamentarians will look especially biased, clearly demonstrating the double standards exercised by politicians from the EU, Zheleznyak stressed."I suggest that European parliamentarians immediately put this American who fights international monitors at the US presidential poll on the list of persons who are barred from entering the European Union's territory. Let us see if our European colleagues have enough honesty and courage to pass these decisions for democracy's sake," Zheleznyak told the press.The suggestion was a clear hint at the recent statement by the European Parliament, which supported the sanctions on the so-called Magnitsky List. It names a number of Russian law enforcers and state officials who were allegedly complicit in the death of Sergey Magnitsky – a suspect in the major tax evasion case who died in pre-trial custody in 2009. Russia has repeatedly blasted the list as an attempt pressure justice and already retaliated by introducing similar bans for US officials allegedly complicit in violations of Russian citizens' rights.