Communist corruption clean-up: Russian party backs UN convention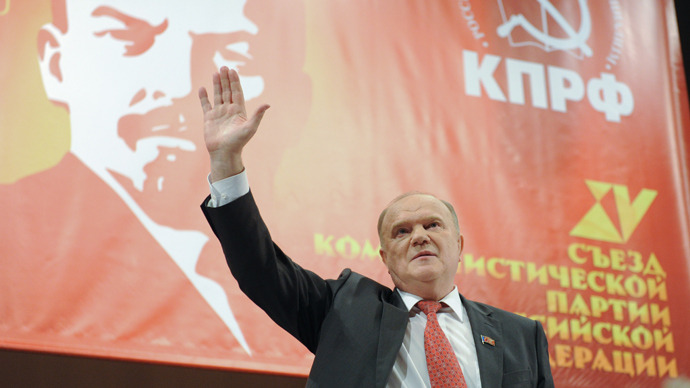 The Russian Communist Party has collected 115,000 signatures in support of ratifying the 20th article of the UN Convention Against Corruption, which introduces responsibility for illicit enrichment.
The initiative was suggested by a group of students in January, KPRF head Gennady Zyuganov told the press. He added that his party totally supported the young people and decided to bring the signatures to the lower house and back it with a corresponding bill.
In 2006, Russia ratified the UN anti-corruption convention, but excluded article 20 from it, which relates to the illicit enrichment of civil servants. The article orders the introduction of criminal responsibility for "significant increase in the assets of a public official that he or she cannot reasonably explain in relation to his or her lawful income." Russian politicians and experts hold that such move would violate the presumption of innocence guaranteed by the constitution.
However, the Communist Party decided to bring up the subject once again, as Russian authorities began another round of anti-corruption campaigns. The Communists also used the opportunity given by President Vladimir Putin, who earlier announced that the parliament must treat all suggestions backed by over 100 000 citizens as valid legislative initiatives.
However, the State Duma has already refused some initiatives with signatures collected via the internet saying that it was not possible to verify the authenticity of such backing. It later suggested a procedure of collecting verified signatures through a special website, but it will only be available from mid-April.
MP Sergey Obukhov, who oversaw the project for the KPRF, said in an interview with Gazeta.ru online that the move was simply another way to apply pressure to parliamentary majority United Russia party.
However, he said that the submission of signatures should not be considered as mere 'trolling'.
"The question is whether we act or not. We do what we think is right, what we promised to our voters. The signature collection is the direct link between the public opinion and our work, joining in of real people who are interested in the fate of these signatures," Obukhov said.
United Russia, however, again reminded that article 20 contradicted the presumption of innocence and branded the Communists' move as simple attention-seeking.
"We cannot ratify the 20th article without making changes to a number of other documents. The article contradicts the basic principle of our law as it lays the proof of innocence on the subject," said United Russia MP Aleksandr Khinshtein, adding that he doubted that the Communists were unaware of the situation.

You can share this story on social media: