US presidential elections 'worst in the world' – Russia's election boss
Published time: 11 Sep, 2012 14:45
Edited time: 11 Sep, 2012 18:45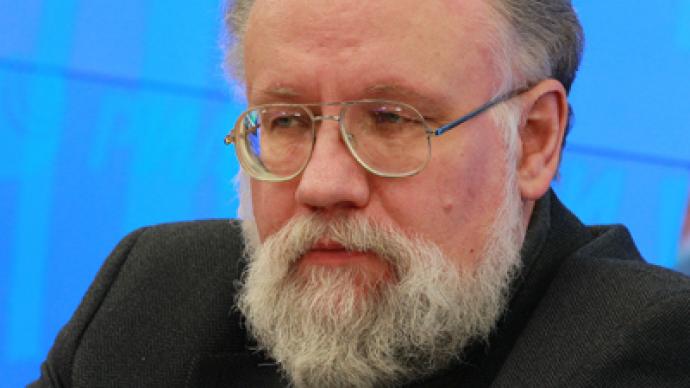 The Chairman of Russia's Central Elections Commission defends Russia's political system, arguing that US candidates often win elections against the will of the majority.
Addressing a student audience at the Russian Orthodox University, Vladimir Churov pointed to history when he argued that US elections have long been tainted.
"No election (process) in the world is organized worse than the American one, and they don't want to make it better," Churov said. "Seventeen presidents have been elected by a tiny minority."
Churov mentioned that members of the Electoral College regularly vote contrary to the will of the majority. As a result several US Presidents have been elected despite receiving a minority of the popular vote.
In the 2000 presidential elections, for example, Republican candidate George W. Bush received fewer popular votes than his Democratic challenger, Al Gore, yet still managed to become President.
Bush received 271 electoral votes to Gore's 266, yet that was not the deciding factor as to who would be the new Commander-in-Chief. Following a dramatic controversy over who won Florida's 25 electoral votes (and thus the presidency) a right-leaning Supreme Court eventually intervened, awarding the presidency to Bush in what amounted to a 5-4 vote.
In light of such incidences, Churov said those who attempt to lecture Russia on democratic values from overseas lack "moral values."
"I have always found it amazing at how arrogant, daring and outspoken are those who try to lecture us on ostensibly democratic values," he said. "Those people do not recognize any moral values at all."
The CEC chief went on to defend Russia, complete with its "most liberal laws in the field of freedom of speech, the freedom of conscience," as one of the most democratic countries in Europe.
"Our election legislation is far more liberal than the American model," he said.
A sovereign election system is an important element of a sovereign state and its strategic resources, he added.
Churov also mentioned that in some US states citizens who were once sentenced to prison are disqualified from voting, something that he calls "unfair."
The CEC chief cited recent events in the Arab world as an example as to how the US system may be exported abroad with dismal results.
"The so-called Arab Spring resulted in a situation where the population received less electoral rights," he argued. "Under Gaddafi's regime in Libya, for example, elections were universal."
Churov said it is now simply unknown as to what percentage of voters took part in the latest parliamentary poll in the Arab country.

Robert Bridge, RT