Russian diplomat slams attempts to revise WW II history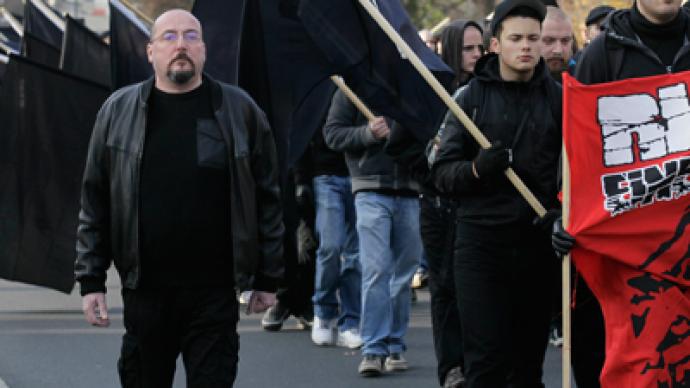 Some European countries are attempting to revise the results of World War II in an effort to divert public attention away from internal problems, an official spokesman for the Russian Foreign Ministry said Friday.
"Politicized interpretations of the heritage of Nuremberg continues in a number of European countries, while attempts are being made to revise the results of World War II," Aleksandr Lukashevich said.

The diplomat attributes blame to several factors, including the desire to ignore pressing domestic issues, which are increasing in Europe as the banking crisis threatens to topple entire governments.

"Quite naturally, the root-cause of it is the willingness of the political elite in a number of countries, which were once republics of the former Soviet Union, to divert public attention from domestic problems," he said.
Meanwhile, there is also a willingness to relegate responsibility for the "crimes committed by collaborationists" to other individuals, the spokesman added.

Lukashevich then aimed his criticism at every Baltic country, where "collaborationists" hold annual marches through the capital cities.

"Causing profound indignation are the annual marches of the veterans of Latvia's Waffen SS legion down the central avenue in Riga; the regular public events of former collaborationists in Estonia; the court cases against anti-Fascist veterans; the glorification of local accomplices of the Nazis; the official recognition of the swastika as an element of cultural legacy of the Baltic nations by a court in Klaipeda, a Lithuanian port city," Lukashevich said.
"No kind of 'ethnic historical memory' can serve as a pretext for justifying the crimes committed by SS servicemen,"
Lukashevich stressed.
Russia lost over 20 million people as a result of World War II.