Russia warns 'point of no return' imminent in US missile defense talks
Published time: 2 May, 2012 10:34
Edited time: 2 May, 2012 17:19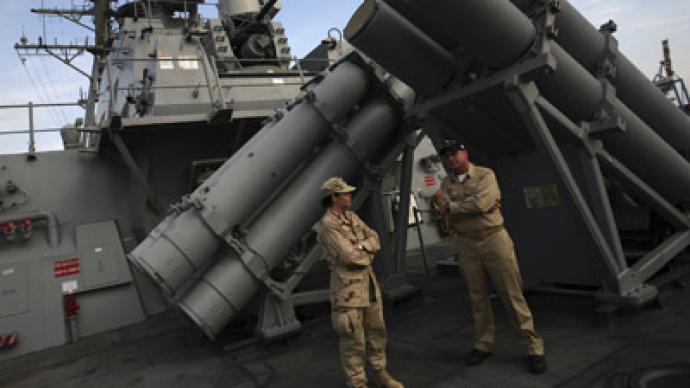 The deployment of a US missile defense system in Eastern Europe will demand that Russia takes counteractive measures within the next five years unless an agreement is reached, says Russia's deputy defense minister.
"When the Americans begin constructing the third stage of their missile defense plans in Europe and the effectiveness of our strategic nuclear forces is jeopardized, serious issues will arise regarding Russia's appropriate reaction," Deputy Defense Minister Anatoly Antonov said in an interview published in the Wednesday edition of Rossiyskaya Gazeta.
According to the General Staff estimations, this may happen as early as 2017, Antonov added.
Antonov's comments come as defense experts from 50 different states prepare to gather in the Russian capital on Thursday to discuss the missile defense system, which threatens to derail the fragile Russia-US reset declared between President Medvedev and US President Barack Obama in 2009.
Moscow and Washington have been at loggerheads over the controversial system, which the United States says is necessary to protect Europe from a missile attack from some rogue state, usually described as Iran. Russia, meanwhile, argues that the construction of the system, just miles from the Russian border, will tip the nuclear scales between the two former Cold War foes.
In November, President Dmitry Medvedev warned that a new arms race could break out in the next decade unless Russia and the West agreed to cooperate on missile defense. Despite early assurances that cooperation was forthcoming, the US and NATO have only offered vague promises that the system will not be used to compromise Russia's nuclear defenses in some hypothetical future situation.
Meanwhile, the deputy minister said the first and second stages of the US adaptive approach to missile defense is also a matter of concern for Russian military planners.
"This is the time the foundation for the modernization of the US missile defense system will be laid," he said. "Furthermore, no one is saying there will be no fifth, sixth, and seventh stages."
Whatever the final outcome may be, Antonov assured that Russia is prepared for a worse-case scenario.
"Such a scenario is likely and we are preparing for it," he said. "The Russian president has spoken in detail about the steps that can be taken in response."
Moscow continues to hold out hope that things will not get that far. Russian defense experts will present their argument at the international conference, where they will demonstrate "the danger of the missile defense system in Europe as proposed by the US," Antonov said.