Top Russian investigator invites US Attorney General to discuss abuse of adopted children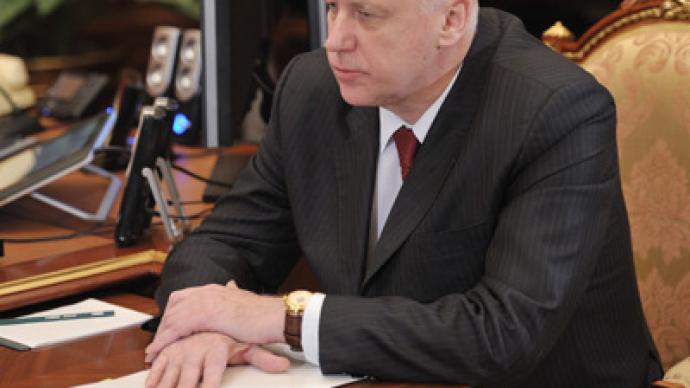 In a letter to the US Attorney General, the Chairman of the Investigative Committee describes the abuse of adopted Russian children in the United States as an acute problem, urging for talks to facilitate probes into such crimes.
Aleksandr Bastrykin said in his letter that when he met US Attorney General Eric Holder in Moscow in May 2012 they both agreed that violence against Russian orphans adopted by US families was a serious problem. The two officials then agreed to make this problem one of the primary areas of cooperation between the Russian Investigative Committee and the Department of Justice in the United States. The Russian official says that since this meeting, the situation regarding the health and wellbeing of the Russian adoptees has not significantly improved. The head of Russia's top law enforcement body requested the US provide information on state attorneys' positions on a number of cases in which US adoptive parents are suspected of abusing their adopted Russian children. Bastrykin presented a list of family names – which include the Russian names of the orphans before their adoption, and their new American names following the adoption process – suspected of child negligence and possibly abuse. In addition, the head of the Investigative Committee asked the US Attorney General to inform Russia on what measures were taken by state attorneys to prevent the abuse of the adopted children in the future. Bastrykin invited the Attorney General to pay a working visit to the Russian Federation at any time so they could discuss both the current situation and ways to solve the problem. Russia's top investigator also expressed his readiness for future cooperation in the sphere of law enforcement.Russian authorities have repeatedly criticized America's handling of parents who are accused of abusing their adopted children, pointing to light sentences handed down to convicted abusers, as well as the reluctance of US officials to allow Russian consular workers to meet with the victims During his international press conference in December, President Vladimir Putin referred to the attitude on the part of US officials as "arrogance that should not be tolerated."In December, The Russian parliament passed the Dima Yakovlev bill that, among other things, imposed a complete ban on adoptions of Russian children by US citizens.
You can share this story on social media: