Rights advocates angry and puzzled as top Russian activist denied entry to Ukraine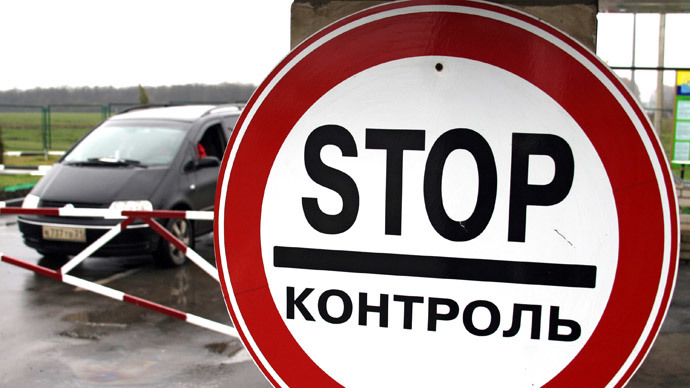 The Russian human rights community has expressed concern and asked for Foreign Ministry help after a member of a respected Russian civil rights groups was denied entry to Ukraine.
Andrey Yurov chairs the commission for human rights in foreign countries in the Presidential Human Rights Council and also works as an expert in one of Russia's oldest NGOs – the Moscow Helsinki group. On Sunday he flew to Kiev planning to participate in an international conference and to meet the Council of Europe's human rights commissioner .
However, Ukrainian border guards refused to let Yurov in, saying his name was on a blacklist, and offered no further explanation. The Russian activist had to return to Moscow on the same day.
The incident immediately caused a wave of outraged comments from top Russian rights activists and officials.
Yurov told popular Russian talk radio Echo Moscow that the decision to keep him out was a violation of Ukraine's international obligations, and warned the Ukrainian authorities about the possibility of negative consequences.
The head of the Moscow Helsinki Group Lyudmila Alekseyeva called the incident "a disgrace" and said that such a move was not only preventing the activist from executing his duties, but also violated his right of freedom of movement, as currently there is a visa-free regime between Russia and Ukraine.
"Yurov worked a lot in Belarus when there was a large-scale advance on the opposition and non-commercial groups there. It is possible that the Ukrainian authorities are aware of that and so they have decided not to let him in," Alekseyeva told the Interfax news agency.
The chairman of the Presidential Human Rights Council Mikhail Fedotov sent a letter to Foreign Minister Sergey Lavrov in which he asked the Ministry to investigate the situation and to try and persuade Ukrainian authorities to reverse their decision.
Human Rights ombudsman Vladimir Lukin also said he intended to address the Russian Foreign Ministry and the Ukrainian embassy in Moscow for explanations. Lukin noted that he did not plan to contact his Ukrainian colleagues as he did not expect real help from activists in solving the problem at a government level.
Lukin told Interfax that he understood the right of the Ukrainian authorities to deny entry to foreigners without explaining reasons but noted that political motivation for such decisions was unacceptable. "If they have some moments of political discontent they should keep those to themselves. Both in Ukraine and in Russia the Constitution does not allow for repressions based on political views," the ombudsman said.
An aide to the head of the Ukrainian border guard service, Sergey Astakhov, spoke to the press about the incident on Monday, and reiterated that his agency was acting on behalf of Ukrainian law enforcers. The official again declined to comment on possible reasons for the decision.
The Russian Foreign Ministry has not yet issued any comments.
You can share this story on social media: