Moscow wants London to lift fog on Litvinenko case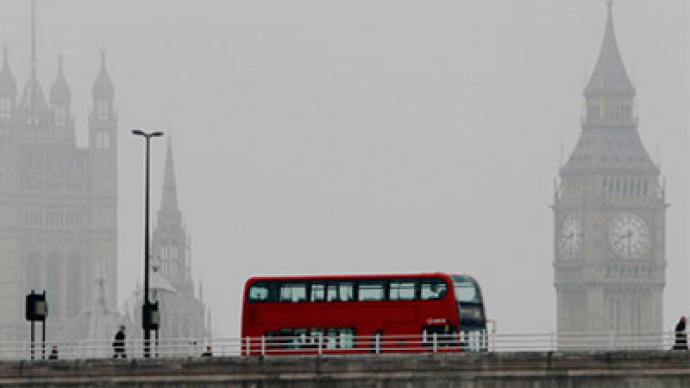 It has been almost six years since the mysterious death of Alexander Litvinenko blew a cold wind through Russia-UK relations. Now, Moscow is requesting that Scotland Yard establish the real facts surrounding the Russian's death as soon as possible.
­"The sooner the truth is established there (in the UK), the better it will be for both of our countries," Russian Ambassador to the UK Alexander Yakovenko told reporters on Friday. "The Russian side wanted this from the very beginning, especially since it was a Russian citizen's death (that occurred) on UK territory."
The ambassador's comments come ahead of talks between Russian Foreign Minister Sergey Lavrov and UK Foreign Secretary William Hague in Moscow on May 28.
"Preparations continue for a hearing as part of the coroner's investigation into the cause of Litvinenko's death," the Russian ambassador said. "As far as I know, the judicial authorities of the United Kingdom have not yet appointed a new judge for this process. A decision on this issue should be made in the near future."

On November 1, 2006, Litvinenko suddenly fell ill and was hospitalized in what investigators described as a case of radioactive poisoning by polonium-210. The former Russian intelligence agent turned traitor died at a London hospital on November 24, 2006.
Andrey Lugovoi, who is currently serving as a deputy in Russia's State Duma, was named by Scotland Yard as a suspect in the killing. A British request for his extradition was rejected by Moscow on the grounds that the Russian Constitution specifically forbids the extradition of Russian citizens.
In April, Lugovoy agreed to take a polygraph test, conducted by members of the British Polygraph Association. According to the test's findings, Lugovoy is not guilty of the charges of murdering Litvinenko.
"After careful analysis of all the diagrams obtained from the [polygraph] test, we have determined that the answers to these questions were not false. Thus, in our professional opinion, Andrey Lugovoy was telling the truth when answering the above questions," test coordinators Bruce and Tristam Burgess said.
Lugovoy himself has pointed the finger of blame at exiled Russian oligarch Boris Berezovsky and members of British intelligence.