Hopes for Transdniester settlement as Rogozin gets envoy post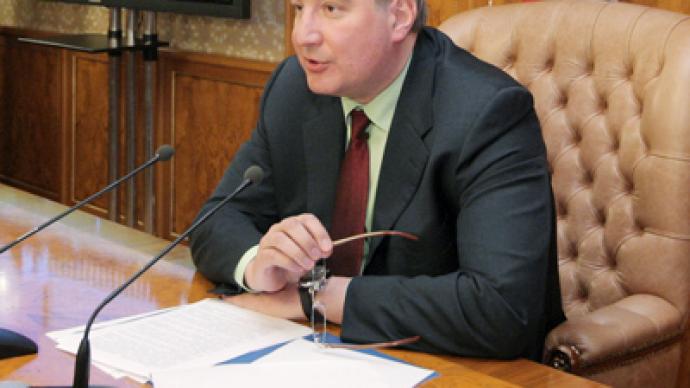 Russia's Foreign Ministry has expressed hope that Dmitry Rogozin's appointment as special envoy to the breakaway republic of Transdniester will liven up political dialogue with Moldova and stabilize the socio-economic situation in the region.
The ministry stressed that the appointment was made with consideration of the development of multi-level relations between Russia and Moldova. It added that the envoy would also solve a broad spectrum of problems and add to Transdniester's ties with Russia's regions and the protection of Russian citizens who live in the republic. The Russian side considers the stabilization of the socio-economic situation and providing the population with decent living standards as main objectives in searching for the viable solution of the Transdniester conflict.President Dmitry Medvedev appointed deputy PM in charge of defense industry, former envoy to NATO Dmitry Rogozin, as special envoy in charge of Transdniester settlement last week. As Medvedev's press secretary Natalya Timakova announced the decision, she praised Rogozin's experience in international talks.Apart from representing Russian Federation in the NATO bloc, Dmitry Rogozin had held talks with the European Union over the fate of Russian Baltic enclave of Kaliningrad.
You can share this story on social media: