Over 1,000 Syrian refugees granted Russian asylum – official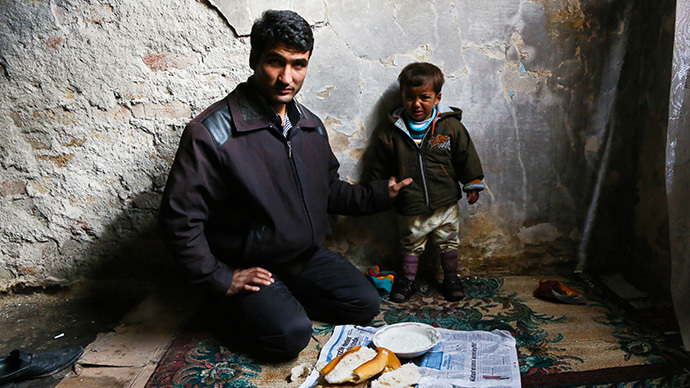 Over 1,000 people from civil war-torn Syria have received temporary asylum in Russia, the head of the asylum department of the Federal Migration Service has said.
A total number of Syrians who have officially applied for refuge in Russia is over 1,200, Vladimir Rucheikov said at gathering of the Presidential Council for Human Rights. His agency makes decisions about Syrian refugees mainly on humanitarian grounds, and he noted Syria is an unsafe place to live in.
In January this year, Olga Kirillova of the Moscow City Directorate of the Federal Migration Service told the press that the number of Syrians seeking asylum in Russia was rising.
In December 2013, the agency had to refute media reports about a mass deportation of Syrians from Russia. The head of the Federal Migration Service, Konstantin Romodanovsky, emphasized that his people had to observe the law and only granted asylum to those who had sufficient grounds for it. He did not give any concrete figures.
In October 2013, the Russian Foreign Ministry reported that it received a letter from a 50,000-strong group of Syrian Christians who asked to be granted Russian citizenship.
"Since Syrian law allows dual citizenship, we have decided to seek citizenship of the Russian Federation if this is possible. Russian citizenship would be an honor for any Syrian Christian who wished to acquire it," reads the letter, which was posted on the ministry's website.
The applicants noted that their move was not a demonstration of mistrust in the Syrian army or government. They claimed that they feared "the conspiracy of the West and hateful fanatics who are waging a brutal war against our country."
"We see the Russian Federation as a powerful factor of global peace and stability. Russia pursues a firm line in the defense of Syria, its people and its territorial integrity," the letter reads.
A short time later, the Foreign Ministry replied that granting citizenship was not within its field, adding that it would provide help to Syrians in the form of humanitarian aid and accommodation of refugees.
The Federal Migration Service commented that it cannot work with such large groups and suggested that the authors of the letter apply for asylum individually.
Meanwhile, the US has announced that it is relaxing its own rules towards Syrian refugees. The new rules grant exemptions on a case by case basis when it comes to "material support," Reuters reported. It was previously impossible for any refugee that had provided support to armed rebels to come to the US, even if those groups were supported by Washington.
Only 31 Syrian refugees out of approximately 2.3 million were allowed to come to the US in the fiscal year that ended in October.
You can share this story on social media: