Russia champions Annan Plan amid Syrian violence
Published time: 9 Jul, 2012 10:01
Edited time: 9 Jul, 2012 14:24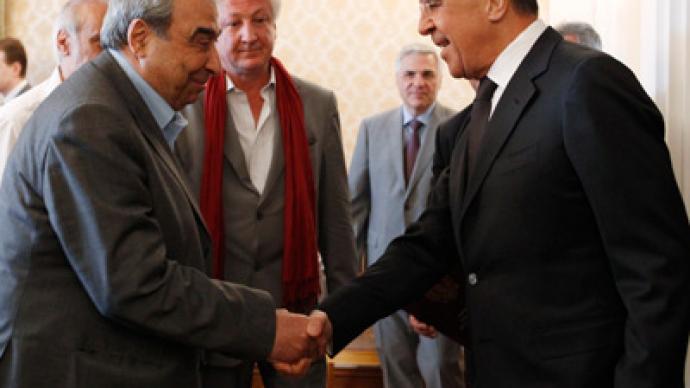 At the start of talks with the Syrian opposition in Moscow on Monday, Foreign Minister Sergey Lavrov, citing the Kofi Annan plan, called for ending the violence and starting a political dialogue in Syria as soon as possible.
Lavrov kicked off the talks by stressing that Moscow actively engages both sides in the Syrian conflict.
"Russia is one of the countries that actively works with the Syrian government and different opposition forces, in order to implement the Kofi Annan Plan," the Russian minister noted. "This will become an important chance to carry out the agreements which were reached in Geneva."
In February 2012, Kofi Annan, the former Secretary General of the United Nations, was appointed as special envoy to Syria in an attempt to end the increasingly violent uprising that began in March 2011.
Lavrov reiterated Moscow's firm stance on the conflict reached at the Geneva communique – to cease violence and start a political process that will allow the parties to decide their fate, Lavrov said.
In comments to Michel Kilo, head of the Syrian delegation, Lavrov said he looked forward to hearing the opposition's account of the situation.
"I hope that your assessments will be useful for us," the minister noted.
In response, Kilo said Syria "has become an arena for an international conflict," while holding out hope that Russia, together with the opposing sides, will be able to "stabilize the situation in the country."
In comments that shed light on the challenges facing international negotiators in bringing the two sides to the table, Kilo said that he favored a national dialogue, but blamed the "regime" for the breakdown in talks.
"Alas, the regime does not satisfy our demands and it says we do not represent the Syrian people," he said.