Al-Qaeda behind terror attacks in Syria, Russia warns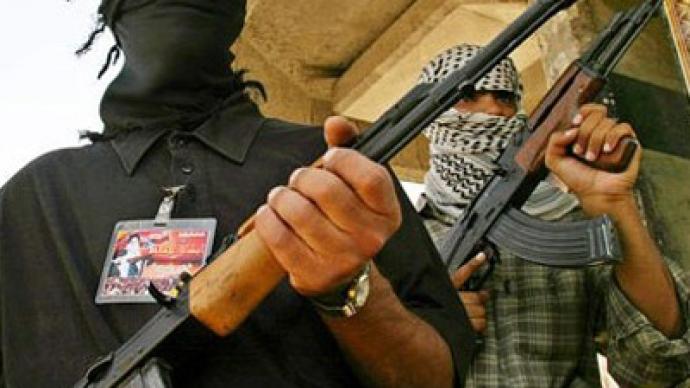 Admitting that the chances for negotiations between the Syrian authorities and the political opposition remain slim, Russia's Deputy Foreign Minister added that the world's premier terrorist group is responsible for wreaking havoc in the Arab Republic.
­"There is no such prospect [for negotiations] as yet," Deputy Foreign Minister Gennady Gatilov told reporters on Monday. "We stay in touch with the 'external' opposition. They have been invited to visit Moscow but there is no reply. Contacts continue."

Gatilov, saying that Moscow is waiting to hear from Syrian opposition leader Burhan Ghalioun, who is now living in Paris, did not rule out a failure of the Syrian opposition forum scheduled for May 16 in Cairo.
According to the Russian minister, the opposition is "disconnected."
This puts the government of Syrian President Bashar Hafez al-Assad, which has offered to sit down and talk with the opposition, in an awkward situation to say the least. Meanwhile, the Syrian government must also deal with legitimate bad guys as they attempt to quell the social uprising.
"Al Qaeda stands behind the terror attacks in Syria," Gatilov observed, referring to recent blasts that have rocked the capital Damascus.
He went on to say he fears that the confrontation in Syria is developing into a long-term affair, stressing that "the government enjoys certain popular support."
When asked to explain Russia's position concerning arms deliveries into the embattled Arab country, which has been plagued with protest and violence for over a year, Gatilov said Moscow would only send "defensive weapons".
"What is being supplied to Syria is done in compliance with the law," Gatilov told journalists on Monday. "We are not supplying offensive weapons, we are only supplying defensive hardware."
Gatilov said it would be "wrong to leave Syria unprotected" while weapons continue to flow to the militant opposition.
Russia does not intend to suspend military-technical cooperation with Syria, he added.
Meanwhile, Gatilov said a new peacekeeping operation in Syria was not being discussed.
"There is no necessity to start a new peacekeeping operation in Syria," he told journalists.
So far, according to Gatilov, the best chance for a sustained peace is adopting the so-called Annan plan.
"There is no optimism regarding talks between the Syrian authorities and the opposition. But there is no alternative to the Kofi Annan plan," Gatilov said.
The six-point Annan plan calls for a ceasefire, the withdrawal of weapons and troops from populated areas, the free movement of humanitarian assistance, release of prisoners and the protection of journalists.   
"Negotiations are the only way to settle the situation, and the opposition categorically gives up the negotiations. It is necessary to implement the Kofi Annan plan in full," the Russian diplomat stressed.
Since February 2012, Kofi Annan, the former Secretary General of the United Nations, has been the UN-Arab League envoy to Syria, to help find a resolution to the disturbances there.