Syria assures Russia chemical weapons will not be used – top official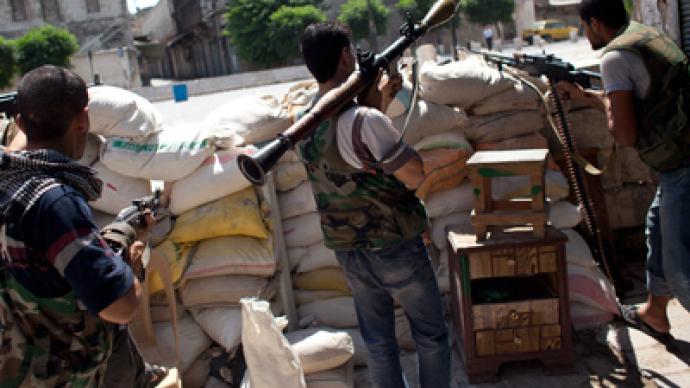 Moscow has received guarantees from Damascus that President Bashar Al-Assad's forces will not use or move Syria's chemical arsenal, says Deputy Foreign Minister Gennady Gatilov.
"[Damascus] has given us very clear assurances that the Syrian government… will do everything to ensure secured and guaranteed storage of the chemical weapons. The weapons will be stored where they are now," Gatilov told the Associated Press Thursday. "We were assured a very strict control is exercised over the security of the chemical weapons storage and that there is no danger the situation might fall out of control," he added. The deputy FM warned that if the opposition forces manage to seize the arsenal, the chemical weapons might reach Al-Qaeda. If this should happen, there is a very high risk the arsenal might be used "carelessly," pointed out the top diplomat.Moscow believes the chemical weapons must never be used, whatever the circumstance, – a point of rare agreement between Russia and Western countries in their handling of the Syrian crisis. "The situation getting out of control is fraught with most serious complications not just for Syria, but also for the entire region," said Gatilov. Gatilov pledged Moscow will keep up efforts to restrain the Syrian government from using its chemical weapons, but also called on the West to demonstrate more zeal convincing the Syrian opposition to start a political dialogue.Earlier this week, US President Barack Obama warned that the United States might be forced to intervene in the Syrian conflict if President Assad was to use or move the country's chemical stockpiles.Gatilov remarked this was a valid threat: unlike the alleged weapons of mass destruction in Iraq, the Syrian chemical arsenal is known to exist. Syria is purportedly in possession of nerve agents, including mustard gas- as well as Scud missiles capable of delivery.But Gatilov reiterated Russia's stance regarding Assad's forced or voluntary resignation, saying that only the Syrian people can decide their country's fate.
You can share this story on social media: