Russia will help Kononov's daughter defend former partisan's case in Strasbourg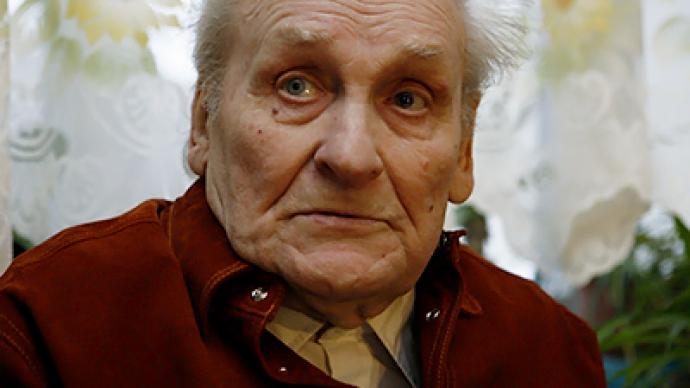 Moscow is continuing to support the daughter of Latvian WWII veteran Vasily Kononov in her efforts to defend his name in the European Court, Russian Foreign Ministry's envoy on human rights Konstantin Dolgov has said.
The case of the former Soviet partisan, Vasily Kononov, who died in Riga in April aged 88, is now being continued by his daughter, Dolgov said on Tuesday. Although Russia is only the third party in the case "Kononov against Latvia," it is participating in the process and is rendering all the necessary assistance to his relatives, the diplomat said.A Latvian court had earlier found Kononov guilty of killing civilians during World War II. The former partisan, who fought against the Nazis in his native Latvia as a resistance fighter, claimed his squad dealt with "volunteer combatants" collaborating with German fascists rather than civilians.Moscow then protested against Latvia's decision and granted Kononov Russian citizenship. The veteran filed an appeal to the European Court of Human Rights (ECHR) in 2004. Four years later, it ruled that the Latvian authorities had violated the Human Rights Convention. But after the Latvian government appealed to the court's Grand Chamber, it ruled in Latvia's favor in 2010.Kononov himself said at the time that the ECHR was being pressured to consider his case as Western European countries showed their loyalty to "the return of neo-Nazism and the rehabilitation of SS forces."Dolgov believes there are possibilities, even if they are faint ones, to reconsider the Grand Chamber's ruling, which has, in Moscow's view, been "politicized." This decision has blemished the authority of the ECHR, and creates a precedent which can be used by forces that want to rewrite the results of WWII, the diplomat stressed. These forces are also interested in destroying judicial aspects of the international system based on the rulings of the Nuremberg Trials, he said. The former partisan's daughter will speak during the appellate hearing. "We consider it our moral duty to support her efforts," Dolgov said.The envoy also plans to raise the issue of observance of human rights in the Baltic States, mainly in Latvia and Estonia, during the summer session of the Parliamentary Assembly of the Council of Europe.