Russia calls to speed up India and Pakistan joining SCO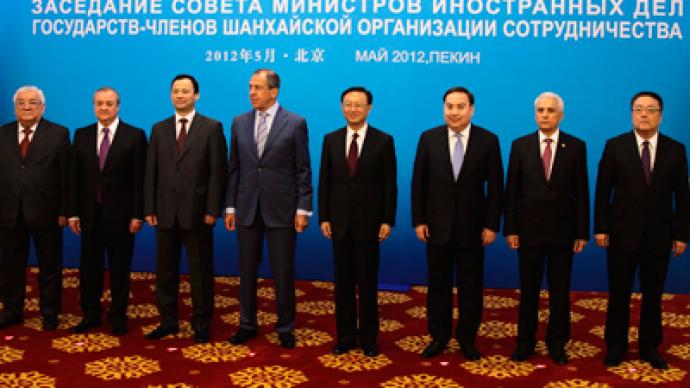 In an effort to add some muscle to the regional economic bloc, Russia is looking to expedite India and Pakistan's membership process into the Shanghai Cooperation Organization (SCO).
­Acting Foreign Minister Sergey Lavrov said delaying the decision on the accession of India and Pakistan was "counter-productive." He made his comments while taking part in a meeting of foreign ministers of SCO member states in Beijing on Friday.
"We should take an active part in all international discussions on Afghanistan, coordinating our positions and stressing the SCO's readiness to contribute to efforts by the international community aimed at the political and economic revival of Afghanistan," Lavrov said.
The SCO, which was officially established in 2001, includes Russia, China, Uzbekistan, Kazakhstan, Tajikistan and Kyrgyzstan.
India, Iran, Mongolia and Pakistan presently have observer status, while Afghanistan and Turkmenistan attend SCO meetings as guest nations.
Lavrov said that an international conference on Afghanistan will take place in the Afghan capital of Kabul on June 14.

The acting minister stressed that granting SCO observer status to Afghanistan would help achieve these goals.

China has held the organization's rotating presidency since August 1, 2011.