Russia's NATO envoy pushes for defense industry overhaul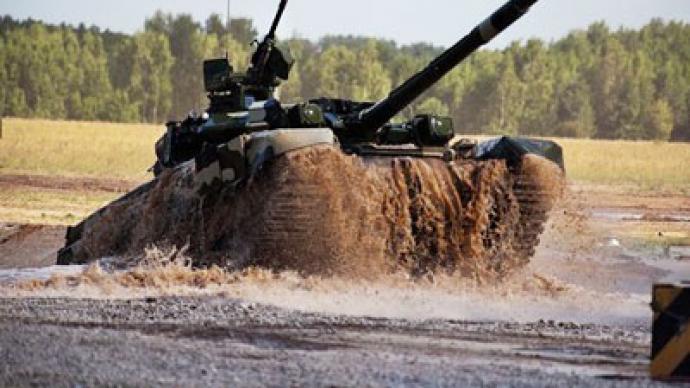 In his report to the Russian president, Russian permanent envoy to NATO Dmitry Rogozin proposed the creation of a system of agencies organizing the work of the defense industry.
Rogozin emphasized the need for a technical re-armament of the defense industry encompassing the replacement of equipment, the construction of new plants, and the creation of moral and financial incentives to attract young professional staff into the industry.

"I believe we should re-create the defense industry in some form," Rogozin advised, as quoted by Interfax. "It should be a powerful agency or ministry."

The overhaul outlined by Rogozin would provide a long-term boost to the defense industry in the form of lucrative defense contracts.

"The creation of new, modern agencies will promote the development of armaments systems for 20-30 years ahead, that is, give long-term perspective contracts for the defense industry," Rogozin quoted his report to the Russian president as saying.

Rogozin also recommends the implementation of "long" loans to enable companies to plan the manufacture of cutting edge products and systems. 
The NATO envoy said his idea was based loosely on the Defense Advanced Research Projects Agency (DARPA), an agency of the US Department of Defense which funds the development of new technology for use by the military. DARPA has assisted in the development of many technologies that have gone on to have a major effect on the world, including computer networking.
Rogozin is advocating the "creation of an agency that will catch civil, scientific, and technological research and modern ideas which will transform into the development of weapons and military equipment, an analogue of the US agency DARPA."

Rogozin also proposed creating a management structure to monitor general contractors and state contractors, as well as interaction between the Defense Ministry and the defense industry.
President Dmitry Medvedev has made military reform one of the major projects of his presidency, calling for the replacement of a conscription-based army for a professional one, as well as the accelerated development of state-of-the-art weapon systems.