Russia's envoy to NATO Rogozin appointed vice-premier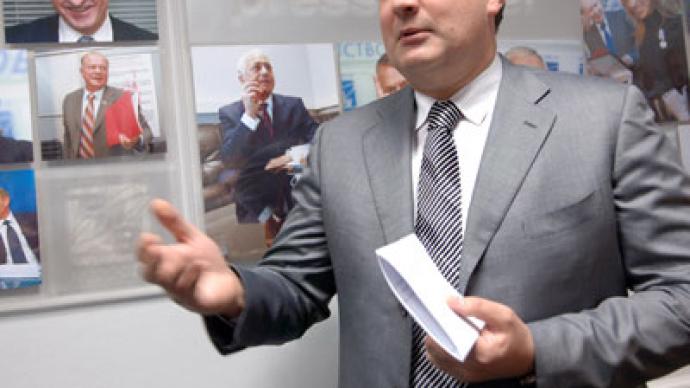 President Dmitry Medvedev has appointed Dmitry Rogozin, Russia's envoy to NATO since 2008, deputy prime minister in charge of the defense complex.
"I believe you have enough experience to manage this difficult area," RIA Novosti quotes Medvedev as saying. "You have gained it in recent years working as my permanent representative in NATO."
The president added that the defense complex would acquire a "strong modern manager." Dmitry Rogozin outlined specific measures he would take to renew it, and pledged to curb corruption "with an iron hand."
One of Rogozin's first tasks in his new post will be the settling of the uneasy relations between weapons producers and the Defense Ministry, experts suggest. This year has seen a long-standing argument on prices between the two sides. The Defense Ministry insisted they were inflated, while manufacturers insisted they were offering a fair deal for the weaponry. The conflict was only solved with the mediation of Prime Minister Vladimir Putin.
The appointment of Dmitry Rogozin sends a signal to the West that Russia will be taking a tough stance, first of all on the planned European AMD, says the head of the Moscow-based Agency for Political and Economic Communication, Dmitry Orlov."It's a clear-cut signal to Western elites… meaning that Russia's position on AMD, re-armament and the defense issue of the foreign policy is consistent and harsh," Orlov commented.
As Russia's envoy to NATO, Rogozin has repeatedly said that Moscow needs to maintain its strategic defense potential in response to the newly-introduced US missile defense system.
You can share this story on social media: