Putin: Russia's influence in the world to grow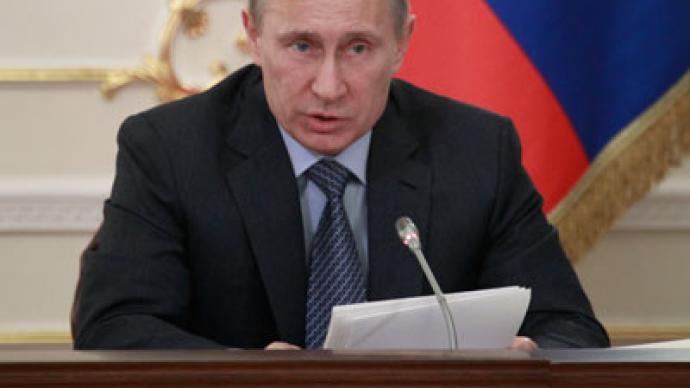 President Vladimir Putin, introducing a new concept of Russia's foreign policy that relies more heavily on 'soft power,' expressed confidence that the country's influence in the world "will continue to strengthen."
­Introducing the changes to Russia's foreign policy strategy during a session with Security Council members, Putin said the document takes into account global developments, including "the global financial crisis that still plagues us, redistribution of the balance of forces in world affairs, as well as sharply growing turbulence in the Middle East and North Africa."
In dealing with these global hot spots, Russia will make an active use of economic diplomacy and the so-called "soft power practices" in its foreign policy, the Russian leader said. 
Soft power, a concept developed by the US scholar Joseph Nye, promotes the ability to attract and co-opt people rather than resort to force in order to obtain the results that are acceptable for both sides.
It is through these techniques that Russia will continue pursuing an active and constructive policy in international affairs, the President pledged.
Presently, Russia finds itself at variance with the United States on a number of pressing global issues, like how to handle the crisis in Syria, where a militant opposition has been engaged in a 22-month violent standoff against government forces loyal to President Assad, to Russia's response to US plans to build a missile defense system in Eastern Europe, a plan that Moscow says threatens to destroy regional strategic balance and spark another arms race.
At the same time, Moscow and Washington have been exchanging a series of legislative blows at each other – from the U.S. Magnitsky Act to Russia's Dima Yakovlev Law, as well as a number of other lesser known moves – that have dampened the initial enthusiasm over the Russia-US reset.
Yet, both Russia and the United States, looking for ways to overcome the global financial crisis, understand that they must maintain some level of good relations.
Putin's revamped foreign policy will therefore seek favorable conditions for the implementation of tasks of domestic development, as well as for the settlement of social and economic tasks, Putin noted. 
All of these initiatives, however, must respect "the defining role of the United Nations and the supremacy of international law."
"We are expanding comprehensive cooperation with all partners on the basis of equality and mutual respect," the President said. He also stressed that the document "pays necessary attention to the protection of rights and interests of our citizens and fellow countrymen abroad".
The President instructed ministries and departments to cooperate in implementing the concept "with the coordinating role of the Russian Foreign Ministry".
Robert Bridge, RT