Russia wary of permanent US military bases in Afghanistan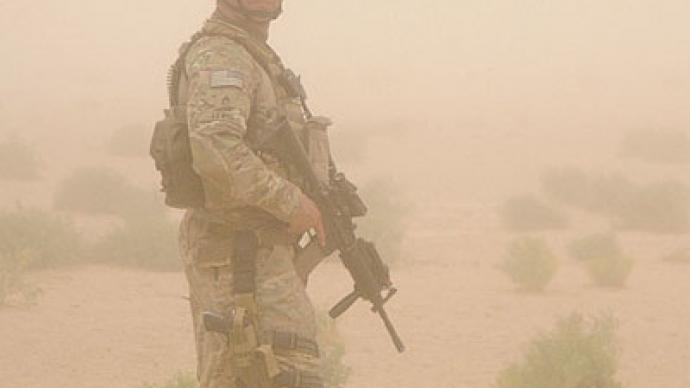 Moscow is looking for clarification concerning the mandate of the United States military bases that look set to be a permanent fixture in Afghanistan beyond the announced 2014 pullout date.
"Despite Washington's claims about having no plans to deploy permanent bases in Afghanistan, we know that the US troops will remain in this country after 2014," Nikolaiy Patrushev, Secretary of the Russian Security Council, told reporters on Friday.
Patrushev said Russia is opposed to permanent US military bases in the Central Asian country because such a presence could have undesirable consequences for the entire region.
"The continued long-term foreign military presence in Afghanistan, which could be used (as a springboard) against other countries in the region, is unacceptable to Russia," he said. "It has yet to be determined what these military bases with an unclear mandate will be doing, if the international stabilization efforts in Afghanistan are due to end by 2015."
While remaining hopeful that the handover of responsibility for Afghan security to local forces will be successful, Patrushev noted that the security situation in Afghanistan remains unpredictable and extremely precarious.
"Already we can see that the national army and police have been unable to provide stability on their own," he said. "The provinces, where local authorities are now responsible for security, are seeing a rise in influence of the armed opposition."
Meanwhile, the Taliban has launched a so-called "spring offensive" by staging a series of coordinated attacks in Kabul and a number of the country's provinces, Patrushev noted.
"To overcome these negative trends, it is necessary to significantly increase efforts to equip and train the Afghan armed forces so that they could reach such a degree of combat capability that would enable them to counter the threats of terrorism and drug-related crime on their own," the Security Council secretary said.
Aside from the threat of terrorism, Russia is concerned about the production of opium in Afghanistan. Since the collapse of Taliban rule, Russia has witnessed a dramatic surge in the number of heroin addicts and heroin-related deaths.
Meanwhile, the cost of fighting in Afghanistan has also had a heavy toll on US forces. Of the 3,012 Coalition deaths to date, 1,984 have been Americans; of the 22,618 Coalition wounded, 14,793 are American.
According to the US Defense Budget, the estimated cost of deploying one US soldier in Afghanistan is over $1 million dollars per year.
Robert Bridge, RT