Russia introduces lie-detector tests for police applicants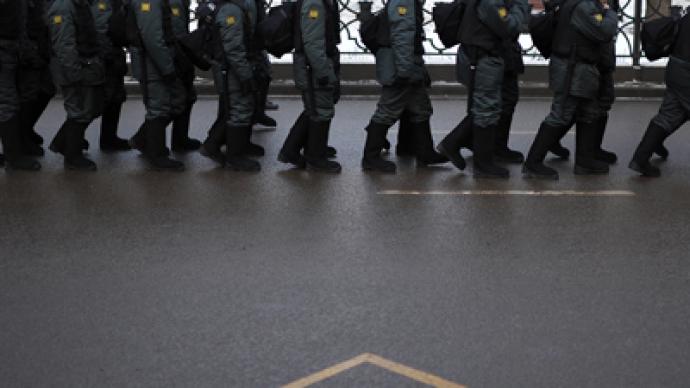 Following a string of scandals, the interior minister has ordered that anyone who wants to join the police in Russia should undergo a polygraph test for illegal drug use.
The order, published on the Interior Ministry's website, reads that the test will be done with the applicant's written consent, submitted with the request to join the police force.The test should detect possible abuse of alcohol, illegal drugs or any psychotropic substances. According to the procedure, the applicant receives the questions before the actual test and reserves the right to stop the questioning at any moment. The test results are classified and remain in archives for six months.The results of the test are then forwarded to the psychological selection commission that must approve or reject the candidacy. Rejected candidates have the right to appeal.Police should now prepare their own specialists – psychologists and polygraph operators – for this work. The task will be set to various police academies and also to the Interior Security Department.The move follows a fresh string of drug abuse scandals in Russian law enforcement agencies.In particular, the deputy head of a district police directorate in Moscow was arrested recently for planting illegal drugs on suspects. Eight officers from the same directorate are being probed for complicity in this crime.The situation is even direr in the Federal Drug Control Service – a separate agency reporting to the president. In early February the Interior Security Department conducted a search in one of the agency's Moscow offices and discovered various drugs, syringes, ammunition and classified documents in secret caches behind the suspended ceiling.On Monday President Vladimir Putin sacked several top officials of the drug control service, including the head of the Interior Security Department and four heads of regional directorates of the agency.
You can share this story on social media: