Hundreds detained in Moscow at unsanctioned rallies over Bolotnaya sentences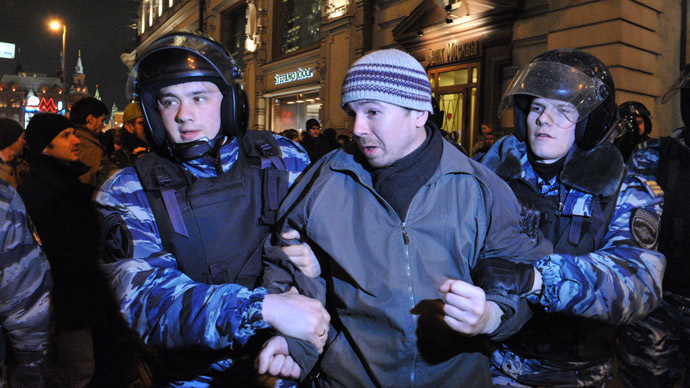 Over 400 people were briefly detained in Moscow on Monday while taking part in an unsanctioned rally to protest prison terms for eight activists in the Bolotnaya case. They were found guilty of instigating riots and attacking police during a 2012 protest.
The verdict of a Moscow court – which included jail terms ranging from two and a half years to four years and one suspended prison term – prompted hundreds of people to protest the ruling in the city center.
The main rallying spots were Manezhnaya Square, located just outside the Kremlin – which police cordoned off after demonstrators announced plans to hold a rally there – and nearby Tverskaya Street.
According to police estimates, a total of 500 people gathered at both locations. Nearly 420 people were arrested, including public figures.
Opposition leader Boris Nemtsov posted on his Twitter page that he was placed in a police van with 22 other demonstrators.
"Protesters ignored police force's demands to stop attempts to breach public order," a local Interim Ministry spokesman told ITAR-TASS news agency, meaning that the mass gathering was not sanctioned by Moscow officials in advance.
All of those detained were brought to police stations in central Moscow and most were released, according to media reports. However, police later said that those detained are to be prosecuted in accordance with the law.
Some of the activists, including recently released members of protest punk band Pussy Riot – Nadezhda Tolokonnikova and Maria Alyokhina – and opposition politician Aleksey Navalny were arrested twice on Monday.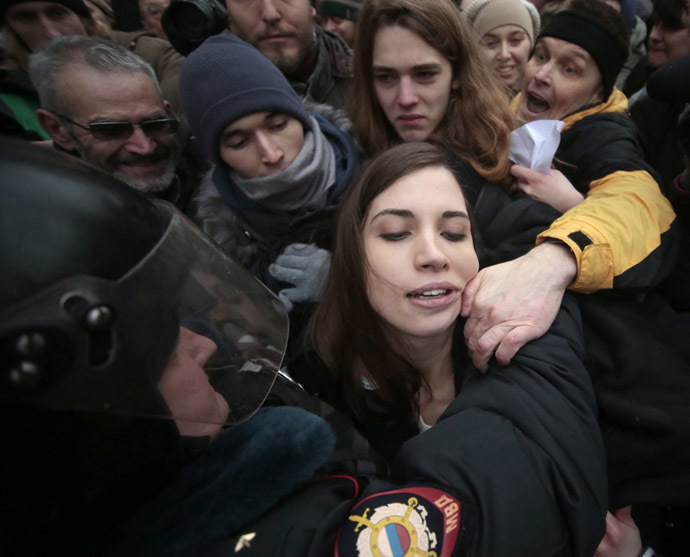 The first arrest was in the morning, outside the court building where the sentences were read out. A total of over 200 people were detained there for "attempts to breach public order," as their protest was also unauthorized.
Most of the detained were released after receiving administrative fines for breaching public order and violating traffic rules. Upon being released, Tolokonnikova, Alyokhina, and Navalny joined the rally in central Moscow, only to once again be delivered to a police station.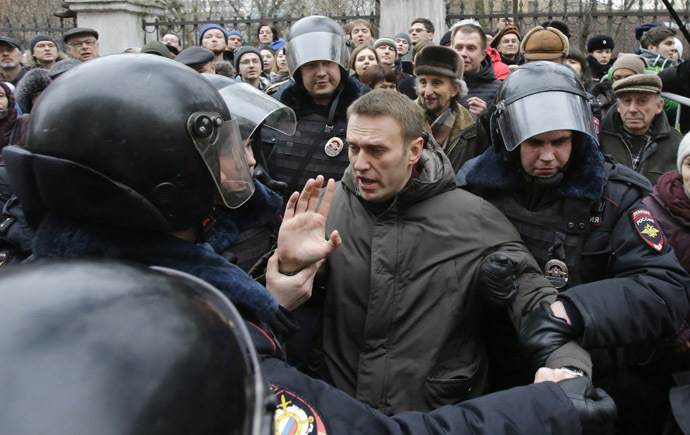 The Bolotnaya Square case has sparked controversy across the country, with thousands of people demanding the release of those arrested on May 6, 2012, claiming they were innocent.
Criminal proceedings against 28 people were launched in the aftermath of the rally on Bolotnaya Square, which took place one day before Vladimir Putin's inauguration as president.
They were accused of instigating riots and attacking police. The Russian Prosecutor General's Office estimated that 82 police officers were injured as a result of the Bolotnaya clashes, and the total damage to property has been estimated at over 28 million rubles (US$900,000).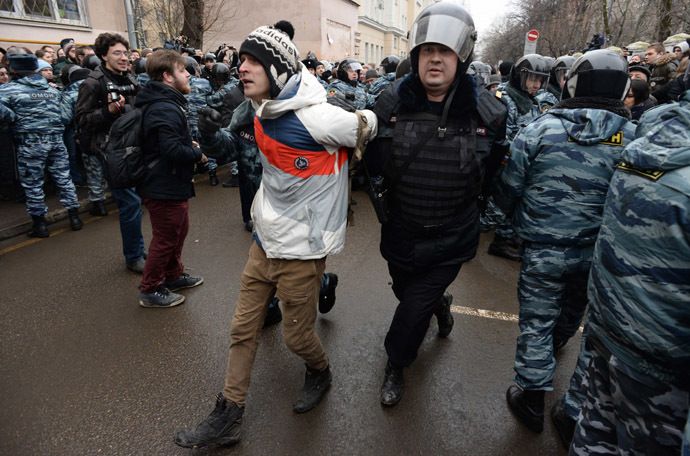 Eleven of the suspects were released after Putin signed an amnesty bill to mark the 20th anniversary of the country's constitution in December. Prior to the Monday sentencing, two of those rioters had already been sentenced – one to 2.5 years behind bars, and the other 4.5 years. Another was sent for compulsory mental treatment.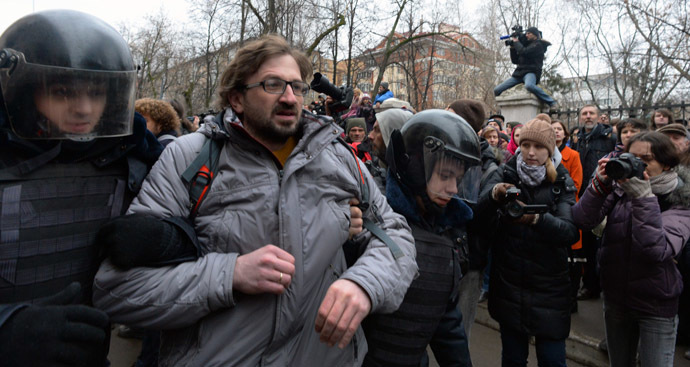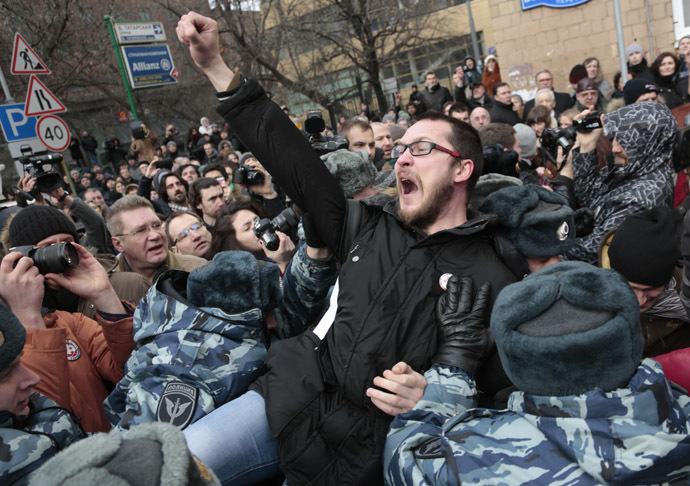 You can share this story on social media: